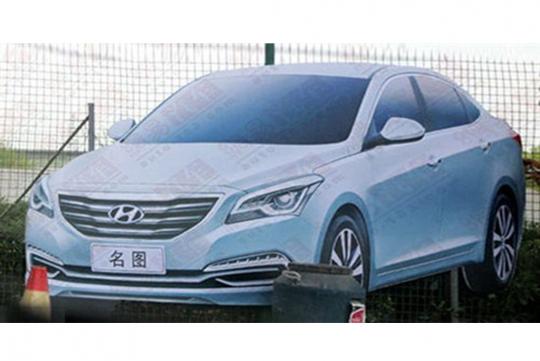 Despite the recent massive recalls of Hyundai cars, the South Korean automaker keeps on trying to attract customers with its vehicle lineups. This time, it's the 'baby' Sonata's turn to amaze customers with its styling and features.
Officially known as the Mingtu, the Chinese media prefer to call it the Sonata Lite. Regardless of what the more appropriate name is, the car looks quite attractive indeed. Judging from the leaked image, the Mingtu sports some visual styling cues that come from its bigger brother, the original Sonata.
Yet, it has its own uniqueness to show as well. The headlamps, for example, are not the same as those of its bigger brother. Also, on the front bumper, there're LED daytime running lights ready to assist the car in terms of illumination.
The Hyundai Mingtu is actually intended to occupy the gap that exists between the Sonata and the Elantra in a new segment in the Chinese car market. Rumour has it that this 'baby' Sonata will feature both 1.8 and 2.0-litre engines along with a six-speed manual or an automatic transmission.
The image of the Mingtu can be seen on a billboard next to Hyundai's stand in the 2013 Shanghai Auto Show. If you can't wait to see this little baby with your own eyes, don't miss out the event that will start opening its doors to the press on the 20
th
April 2013.
new model

,

new technology

and 12 more...
Viewed: 1,654 times