It is a known fact that Pagani doesn't build more than 40 units of the Pagani Zonda roadster in the whole world. Now, even if you have the money to buy it, you might not really get the chance to get your hands on one. However, this time, there's one unit of Pagani Zonda roadster up for grabs, provided that you're interested and quick enough to grab it. Well, you will have to splash at least around US$1.6 million (S$2 million) to get a brand new Pagani Zonda roadster. However, in this case, US$153,135 (around S$189,000) will do.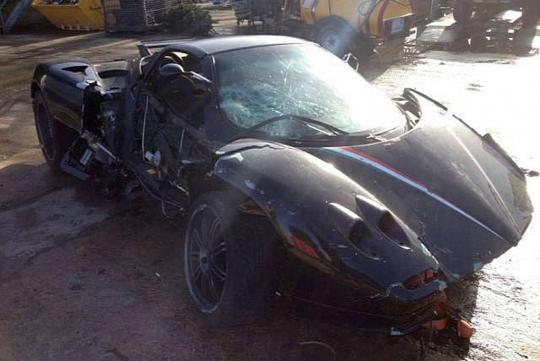 Well, don't be surprised as the car isn't in a hundred percent good working condition. It experienced a crash some time ago. However, aside from its oil feeder and a portion of its front chassis, all the mechanical parts of the car are in good working condition. Nonetheless, you may have to replace each of the body panels, besides the windshield. Well, it isn't surprising to expect to spend a couple hundred thousands of dollars. Compared to the original price of the Pagani Zonda roadster, itís actually nothing.
If you'd like to know how the car ended up like that, well, here's its short history. The car originally belonged to a gentleman on our shores. It had a yellow exterior and featured a black leather interior. Having had the car for a while, this gentleman painted the roadster in pink (don't ask me why!) and later on, he decided to sell it to a dealership in the U.K.
Then, when the car was purchased by its next owner, it was painted in matte red before the owner changed his mind and painted it again in the model's actual colours. After that, the roadster changed hands again as it went to a new owner.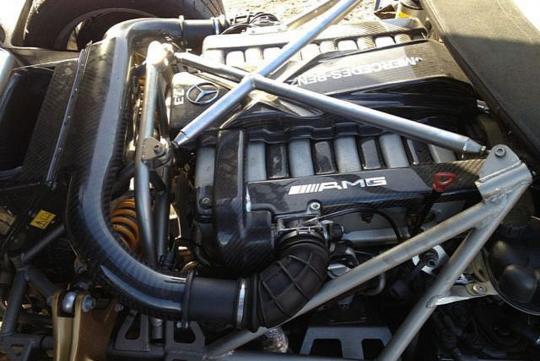 Unfortunately, just a few days after its latest purchase, the new owner happened to crash the car. Sadly enough for the owner, he wasn't putting on the seatbelt at that time and thus got ejected. He subsequently died from injuries. What a pityÖ That's why you should never underestimate the use of seatbelts in a car.
As the car had crashed before, you might wonder if any of its parts are missing. In this case, you won't have to worry. On the official sale website of this Pagani Zonda roadster, it is stated that every single part of the car which was either damaged or fallen had been recollected from the very site of the crash. In fact, the parts have also been included in the price mentioned above.
events

,

safety

,

traffic

,

local

and 15 more...
Viewed: 3,672 times