The all new Toyota Vios has finally been launched in Indonesia. The launch took place at the Ballroom of the Djakarta Theatre on Tuesday, 7
th
May 2013. Speaking of this latest generation Toyota Vios, do you remember I once said
it's not likely to become a taxi
? Well, it seems that I may be wrong as Toyota seems to be thinking differently.
I once said the latest Toyota Vios wasn't likely to become a taxi not without a reason. This third generation sedan from Toyota comes with various high end features and modern, if not futuristic, styling cues. Projector headlamps and combination taillights are just a few to name. Not to mention that Toyota is also sticking quite a high price tag for the model, around Rp 242,500,000 (S$30,555) for the manual transmission in Indonesia. That's about Rp 20-25 million (S$2,500-S$3,000) more expensive than its predecessor.
Toyota offers two trims - E and G - for its latest generation small sedan. As usual, E is the base trim. However, this time, customers can opt for an automatic transmission while purchasing the base trim. This automatic transmission variant will cost them Rp 252,000,000 (S$31,750). As for the G trim, it comes with either manual or automatic transmission, priced at Rp 259,900,000 (S$32,747) and Rp 272,500,000 (S$34,335) each, respectively.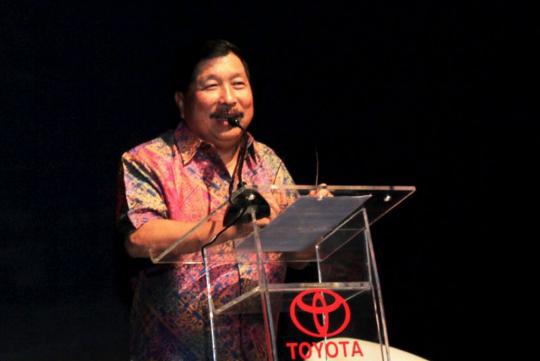 As you can see from the prices alone, it doesn't really make sense for Toyota to convert the All New Vios into a taxi. However, according to Toyota, there will be some adjustments to the features and the exterior design for the taxi version of the model. What's been revealed so far is that the rims and front grille will be different from those of the non-taxi version. Power windows - which are available on the non-taxi version - will also be disposed of.
The adjustments have been confirmed by Johnny Darmawan, President and Director, PT Toyota Astra Motor (authorised Toyota distributor in Indonesia). "Yes, we'll keep on using the all new Vios as the development base for the Toyota Limo taxi, but it'll be different with a few adjustments, considering the latest generation has been equipped with classy features and the price is already high, too high to be converted directly into a taxi," said Johnny.
He also added that there are already three huge taxi operators in Indonesia which are interested in using the Toyota Limo as their taxi fleets. According to him, the taxi operators are interested in the Toyota Limo thanks to the comfort, efficiency, reliability, and the roomy cabin the model has to offer.
Now I understand why Toyota persists in converting its latest sedan model into a taxi. Without the adjustments, it will certainly ruin the image of the all new Toyota Vios as a small size premium sedan. As a result, there will be less people interested in spending their dime on the newly released sedan model.
new model

,

motoring

,

events

and 20 more...
Viewed: 3,175 times