http://www.youtube.com/watch?v=cbZ80ktteeo
The 2013 Playboy's Playmate of The Year, Raquel Pomplun, has won herself a one year lease of the Jaguar F-Type roadster in addition to a US$100,000 in prize money. The sexy 25-year old siren first appeared on the cover of Playboy's April 2012 Sex & Music issue where she was named the Playmate of the Month.
"I can't begin to describe how excited I am to receive this honour and be given the opportunity to represent Playboy as its first Mexican American Playmate of the Year. Playboy has taught me a side of myself I didn't know before. It's been a year of wonderful surprises!" Raquel said in a statement.
Here are the vital statistics of Raquel Pomplun as well as her prized catch:
Raquel Pomplun
Profession: Centerfold
Ethnicity: Latin
Country of Origin: United States
Province / State: CA - California
Place of Birth: Chula Vista
Playmate of the Month: Miss April 2012
Eye Color: Brown
Hair Color: Brown
Height: 168 cm
Weight: 56 kg
Measurements: 34B-25-36
Jaguar F-Type
Production: 2013-
Assembly: Castle Bromwich Assembly, Birmingham, England
Body style: Two-door Roadster
Layout: FR layout
Engine:
3.0-litre V6 Supercharged Petrol 340bhp
3.0-litre V6 Supercharged Petrol 380bhp
5.0-litre V8 Supercharged Petrol 495bhp
Transmission: Eight-speed automatic transmission
Wheelbase: 2,622 mm
Length: 4,470 mm
Width: 1,923 mm
Height: 1,308 mm
Kerb weight:
F-Type - 1,597 kg
F-Type S - 1,614 kg
F-Type V8 S - 1,665 kg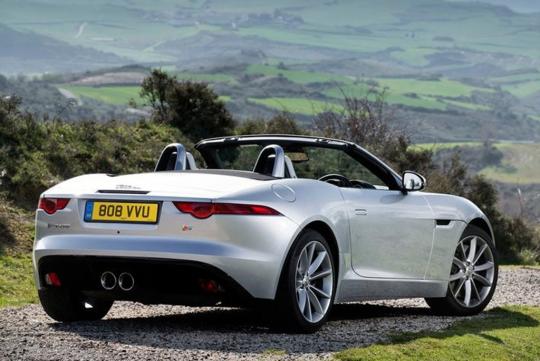 super cars

,

awards

,

events

and 8 more...
Viewed: 4,353 times