When you have what it takes (and by that, I mean the money), there's no need to worry whether or not you will get what you want, even from such a world class automaker as Koenigsegg. At least, this is what happens in China. The Swedish automaker has built a stunning gold-plated Koenigsegg Agera R, and gives it the name Zijin, most likely specifically by request.
The car seems to suit its name really well. It's painted with brilliant purple on the outside - a one-off finish which will really catch your eyes - and features gold on the inside. Just for your information, 'Zijin' is a Chinese word meaning 'purple gold'. However, don't be mistaken as not the entire interior is made of gold.
The interior components that are gold plated include the centre console, air vent surrounds, steering wheel trim, and also a wide array of knobs and buttons. Well, to be honest with you, even if I had the money, there's no way I would have decorated my hypercar with the precious metal, although the metal did make the car look nice somehow. One problem I would be worried about is the added weight of the vehicle.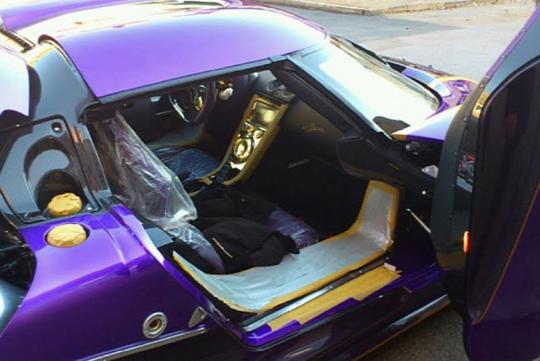 Nevertheless, this doesn't seem to be a problem whatsoever in this case. To overcome the weight problem of this particularly made-for-Chinese car, Koenigsegg has decided to make use of its 5.0-litre twin-turbo V8 engine which is capable of delivering 1040bhp. Check out the images to witness the Koenigsegg Agera R Zijin.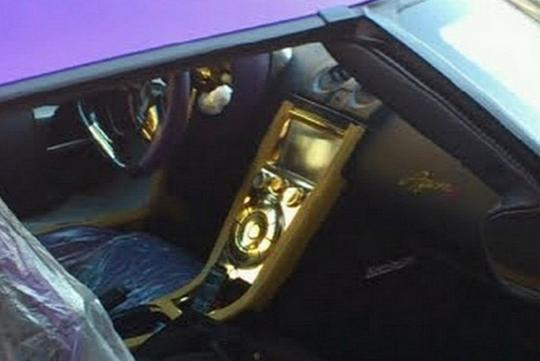 new model

,

modifications

and 19 more...
Viewed: 2,604 times