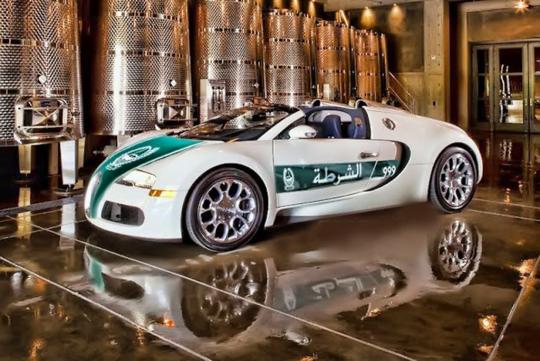 Bugatti Veyron
It seems that Dubai is one of the richest cities that exist on Planet Earth. Not only is the city pretty, but it's potentially the safest one in this world as well. Well, if you don't really want to buy what I'm saying, you may want to have a look at the fleet of police cars the city has in store instead.
Lamborghini Aventador
Not so long ago, the Dubai Police Department already secured quite a few supercars such as the Bentley Continental GT, Mercedes-Benz SLS AMG, Lamborghini Aventador, Aston Martin One-77, and the Ferrari FF. Additionally, they also have the Chevrolet Camaro SS. Still, it seems that the local police now think that they shouldn't miss out on the opportunity of securing the Bugatti Veyron as well.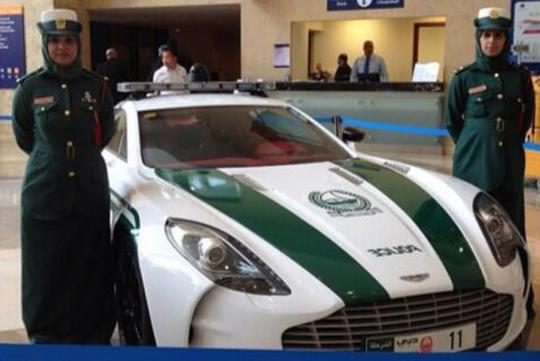 Aston Martin One-77
This can be seen from the image tweeted by Dubai's Chief of Police. In the image, it can be seen clearly that the Veyron receives the green and white livery typical of the Dubai Police Department.
Chevrolet Camaro SS
Capable of topping its velocity at approximately 407km/h, there isn't likely to be any law violators that will be able to outrun the long arm of the law. However, I kind of doubt it as the supercars belonging to the police aren't likely to be used to patrol the streets in search of crimes. Instead, it's more like they'll be used to promote tourism in the city.
Ferrari FF
new model

,

motoring

,

super cars

and 20 more...
Viewed: 2,744 times