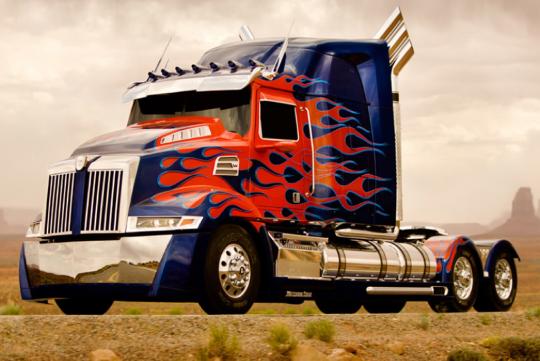 If you're a car fan, chances are you're somehow familiar with the 'Transformers' franchise. Now, within around a year to come, you may be waiting in line at the cinema to get your ticket for 'Transformers 4'. Yes, you heard it right. The latest sequel to the robot-transforming car movies is expected to arrive by June 2014.
While most people are talking about Mark Wahlberg (remember him in 'Ted' or 'Broken City'?) replacing Shia LaBeouf as the main protagonist, what's more interesting to me is the addition of some new cars.
It seems that director Michael Bay does have some quite serious taste for cars indeed. For Transformers 4, he'll be bringing a special edition Bugatti Veyron Grand Sport Vitesse with a W16 quad-turbo engine. It's capable of spitting out 1,200bhp of power and 1,500Nm of torque in total.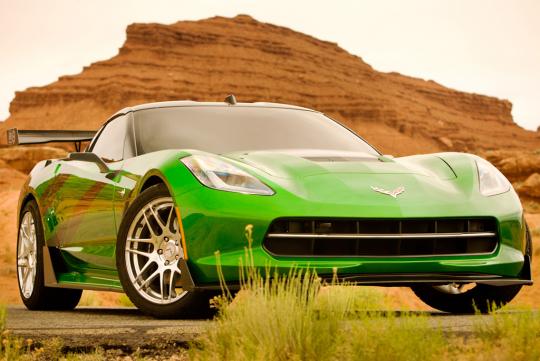 Well, that's not the only excitement, though. In addition to the Vitesse, the director will be bringing the 2014 Chevrolet Corvette C7 Stingray as well. However, I suggest that you avoid trying to compare the Vitesse and Stingray side by side, especially in terms of price. It's out of the question that the Stingray's pricing is nowhere near the Vitesse.
While you can get your hands on the 2014 Chevrolet Corvette C7 Stingray with US$50,000 (approximately S$63,000), you need at least US$2.4 million (approximately S$3 million) to drive home the Bugatti Veyron Grand Sport Vitesse. However, this 'Transformer' (the Stingray, supposedly an Autobot) does win when it comes to playing an American hero.
The Vitesse that will be starring in the latest Transformers sequel to come is a special edition painted in brown-blue two-tone colour combination. As for the Stingray, it will come in bright green.
Besides the two cars mentioned above, it's also likely that we'll see a new, maybe upgraded, version of the 'Leader of the Autobots'. Yes, we all know who it is, it's Optimus Prime. In images leaked across the World Wide Web, the Autobots leader is likely to have a new face, at least in its car form. Well, you may want to check out the faces of the new starring cars in Transformers 4 yourself.
Oh, one more thing, for your information, Transformers 4 is currently filming in Utah, U.S.A.
motoring

,

concept cars

and 23 more...
Viewed: 1,166 times