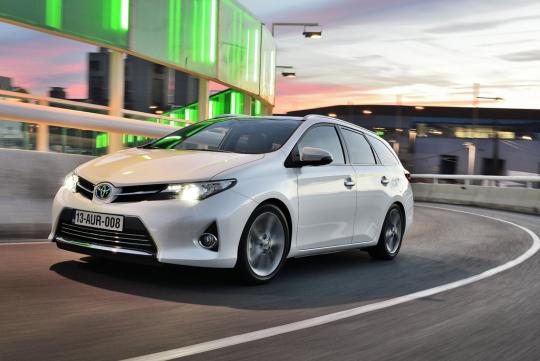 Recently, we've been getting some teaser images from the Japanese automaker Toyota for its upcoming 2013 model year Corolla in New Zealand. Well, for those of you asking yourselves how much longer you are supposed to wait to see the whole thing, worry no more as your wait is about to be over. Toyota has released quite a few commercials unveiling the latest generation of its Corolla lineups. However, if you happen to keep a pet cat, you may want to consider putting your cat away from the car.
You'll definitely find out the reason as soon as you have watched the accompanying videos. In these videos, there's this Persian pet cat which just can't seem to get enough of the comfort that the all new 2013 Toyota Corolla (NZ) is capable of offering. As a result, it keeps wanting more and more to be inside the car over and over again.
Funny thing is, the cat is really willing to do whatever it takes just in order to be taken by its owner to the vet in the car it just seems to love so much. Oh, how cute… Loving it as much as it does, there's even a scene in which the cat just won't let the owner get into the car. For its love to the Japanese car, the cat doesn't even hesitate at all to intentionally injure itself little by little. With that being said, it isn't surprising to know that the Persian pet cat happens to kill itself in the end. What a misfortune it is…
But well, is the latest generation Toyota Corolla (NZ) really as comfy as the aforementioned Persian cat perceives it? Well, you may want to check it out yourself. After watching the videos and if you decide that it's a nice car, don't forget to be careful of cats!
(The car in the video shows the New Zealand Corolla which is essentially the Auris Sports Tourer)
new model

,

motoring

and 16 more...
Viewed: 1,626 times