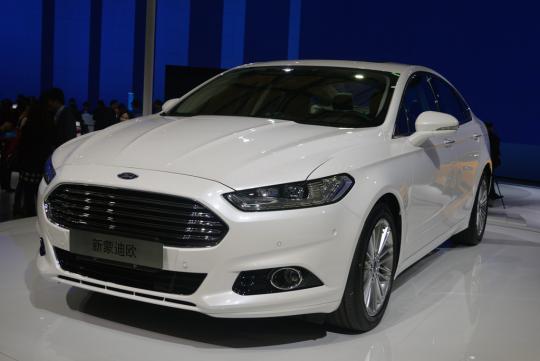 Ford launched the 2014 Mondeo (Fusion) at the Shanghai Motor Show in April with a brand new 1.5-litre EcoBoost engine. The 1.5-litre engine benefits from the signature EcoBoost turbocharging, direct fuel injection and variable valve timing.
Now, Ford has officially announced the output of the new power plant. It produces 178bhp with an accompanying 240Nm of torque available between 1500rpm to 4500rpm. Fuel consumption figures are not available at the moment. Power is similar to the existing 1.6-litre EcoBoost but torque figure is 9Nm lower.
The 1.6-litre EcoBoost in the six-speed automatic Fusion will be replaced by the new 1.5-litre EcoBoost. However, the six-speed manual version will still continue to use the existing 1.6-litre engine. But in time to come, it is likely that the 1.6-litre will be phased out eventually as it does not make sense to produce two engines that are so similar in specifications concurrently.
The new 1.5-litre EcoBoost engine will be built at Ford's plant in Craiova, Romania.
new model

,

engine

,

other news

and 7 more...
Viewed: 1,781 times