http://www.youtube.com/watch?v=gPzCbTNpPWg
Recently, Auto Express setup a quarter mile drag race between two AMG models. They are the CLS 63 AMG Shooting Brake and the 'entry level' AMG, the A 45 AMG.
The competition feels like David vs Goliath as the CLS 63 AMG has a twin-turbo 5.5-litre V8 engine that generates 518bhp while the 45 AMG makes do with a turbocharged 2.0-litre that makes 355bhp. In terms of engine capacity, the CLS63 is more than two times that of the A45.
Is the A45 destined to lose the drag race to its much more powerful sibling? Or will the lighter AWD hot hatch with dual-clutch transmission reign supreme? I shall leave the conclusion for you to find out!
A 45 AMG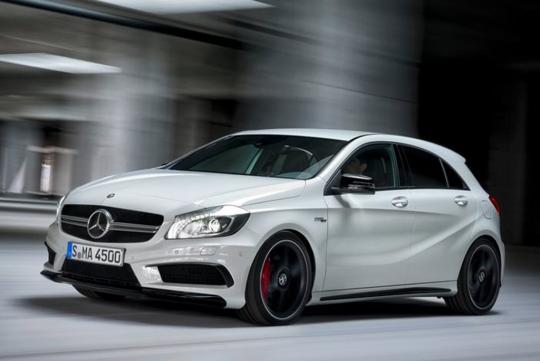 CLS 63 AMG Shooting Brake
performance kit

,

engine

and 11 more...
Viewed: 1,810 times