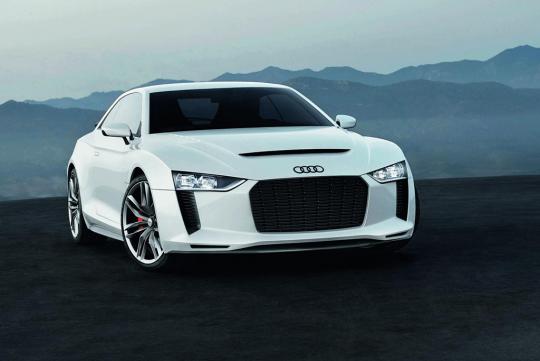 In 2011, Audi presented the Quattro Concept, the final production version of which has yet to come. But now, it seems that the German automaker is finally ready to take the wraps off the final production version when the 1984 Audi Sport Quattro celebrates its 30
th
anniversary.
Rumour has it that the final version will look sportier as well as sharper than the Quattro Concept. It's also said that the final version of the car will carry a twin-turbo 4.0-litre V8 engine. Capable of producing a total power output of 650bhp, the car will seemingly take only 3.4 seconds to go from 0-100km/h. The Quattro Concept, however, had to count on a turbocharged 2.5-litre five-cylinder engine with a total power output of 408bhp.
In addition to a powerful V8 engine, the successor to the Audi Sport Quattro will also feature a sports tuned suspension with adaptive dampers, a sports Quattro rear differential, and carbon-ceramic brakes.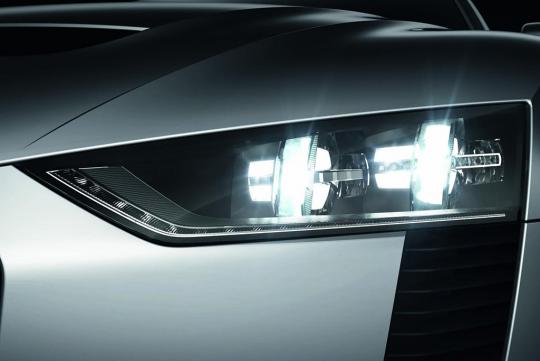 To keep things light, Audi will be using such components as aluminium, magnesium, and carbon fiber reinforced plastic (CFRP). In total, the car won't weigh over 1,300kg.
If you are keen on seeing the car with your very own eyes, you may want to anticipate the upcoming Frankfurt Motor Show as the German automaker is likely to show it there. And, if all the rumoured specifications turn out to be true in the end, expect to see a price tag of around €115,000 (approximately S$192,000).
For your information, the accompanying images are those of the Audi Quattro Concept.
new model

,

new technology

,

engine

and 15 more...
Viewed: 1,607 times