There's no doubt that Swedish automaker Koenigsegg knows how to make some of the world's fastest production cars that ever exists. The company even makes sure that the twin-turbo 5.0-litre V8 engine of its production cars will run on E85 fuel. However, unfortunately, some places in this world just aren't quite ready for such fuel yet, just like in Singapore.
So, keeping that in mind, it seems that despite the total power output of 927bhp offered by the Agera or 1,124bhp offered by the Agera R, neither of the models is really quite of our interest here in Singapore. That's not to mention the highly demanding price tag of the super car. However, realising that, Koenigsegg has finally produced the Agera S.
Unlike its elder brothers, the Koenigsegg Agera S doesn't need ethanol to be mixed into its fuel. It'll run just fine with the fuel we already have here. In addition to that, this fine super car is quite powerful as well, offering the power of up to 1,040 horses.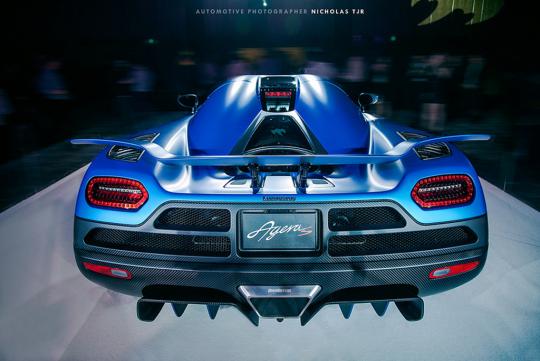 With all the advantages that it has, the Koenigsegg Agera S comes with a demanding price tag of around USD$4.2 million (approximately S$5.3 million). Yet, despite the price tag, the fourth example in the world has already met its new owner, who is a Singaporean. Yes, Koenigsegg recently introduced the Agera S here, at a special reception which was attended even by the founder of Koenigsegg Automotive AB himself, Mr. Christian von Koenigsegg. The reception took place at the Hotel Ritz Carlton Millenia on 14
th
June 2013. As it was private, the reception was only open to 200 VIPs and guests.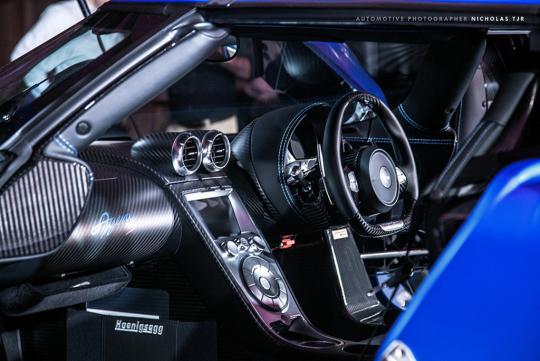 The lucky person to have the fastest production car on our shores happened to be Ms. Angela Tan, wife of Mr. Denis Chua, an investor. According to Mr. Chua, he and his wife bought the car after having test-driven it personally in Sweden.
Hand-crafted by Swedish skilled artisans with enhanced aerodynamics in mind, the Swedish luxury super car can go from 0-100km/h within a mere 2.9 seconds. In addition to that, the car will stop climbing speed only after it has reached a speed of at least 400km/h. How does that sound?
The Koenigsegg Agera S super car was introduced to us here by the Motorway Group of Companies. This is a rental car company that also serves as a pre-owned luxury car specialist. If you are wondering, the car is available in both right and left-hand drive.
Photo credits: Nicholas TJR
new model

,

new technology

,

engine

and 25 more...
Viewed: 5,098 times