A classic among fuel economy drives is conquering all U.S. States – excluding Alaska and Hawaii. Interestingly a Volkswagen Passat TDI, produced at the company's Chattanooga (Tennessee) plant in the US of A has covered the distance of 13,071km with an astonishingly low fuel consumption of 39.7km/L. That's pretty much Tampines to Jurong in just one litre of fuel!
And the record setting drive - witnessed by officials of the Guinness World Record Organisation - was set in just 16 days.
The 2013 Passat TDI uses Volkswagen's advanced turbocharged and direct-injection Clean Diesel engine to achieve EPA estimated highway fuel economy of 18km/L when equipped with the six-speed manual transmission. This enables the Passat TDI to go up to 1,279km (highway) before needing to refuel.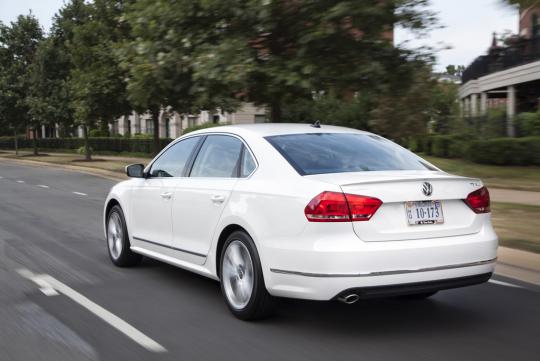 The record was set by blogger (that's a real job?) Wayne Gerdes and engineer Bob Winger. "We felt we had a good chance of beating the existing record with a series production Passat TDI. But to smash it by averaging over 93mpg (39.7km/L) is really impressive and a testament to the potential of Volkswagen's TDI vehicles. It also shows how much the fuel consumption depends on the driver," Gerdes said.
Wayne Gerdes is the founder of cleanmpg.com - an online community dedicated to raising fuel economy and lowering emissions. Gerdes has made a career out of hypermiling and has set mileage records in more than 100 vehicles, as well as achieving the record for lowest fuel consumption in the lower 48 U.S. states with a hybrid vehicle. Bob Winger is an electronics engineer long involved in energy and conservation projects.
The previous world record was set at 34.6km/L.
america

,

us

,

hypermilling

and 20 more...
Viewed: 1,232 times