Most of us think lottery tickets are only good as long as the ticket bought by us wins a prize. Well, I suggest you think again. It turns out that used lottery tickets aren't all that useless after all, especially for a guy named Adam Eckstrom, a painter and his wife, Lauren Was, a sculptor.
They met at Rhode Island School of Design and now concentrate on the fields of collage, sculpture, installation, and lottery tickets.
A lottery ticket Hummer, worth $39,000 of used lottery tickets
To this pair, those used lottery tickets are 'people's lost dreams' and as such, they think that it will be a good idea to build something out of them. Honestly, I have to agree with them on this.
Using thousands of used lottery tickets, the couple have managed to build a Lamborghini Countach! For most car enthusiasts, I believe, this Italian raging bull used to be seen posing proudly on their bedroom walls. You see, the car was pretty much everyone's dream between 1970 and 1990, at which point the Italian automaker Lamborghini decided to cease its production.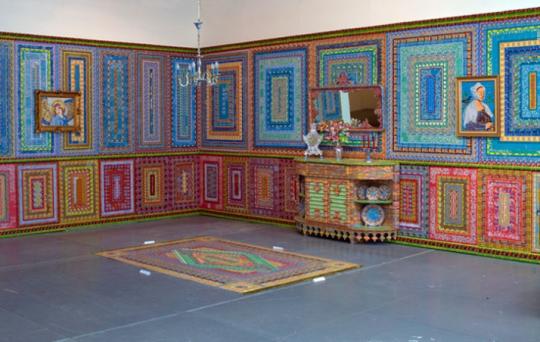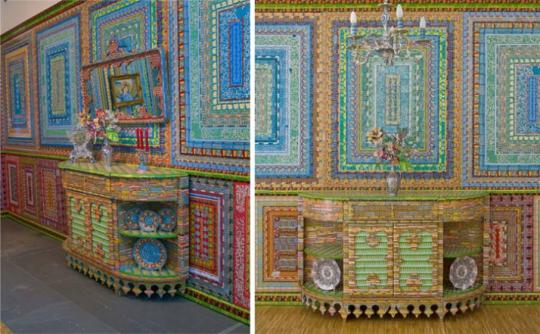 'Ghost of a Dream' dream home, worth $70,000 of used lottery tickets
However, besides the Italian supercar, it turns out that this couple has also turned lottery tickets into some other forms of art, as you can see in the accompanying images.
Audio spectrum from 'Remember When Tomorrow Came' (by Superspirit)
Eckstrom's and Was' hand-built Lamborghini is a real work of art as far as I can see. Though it lacks that internal combustion alongside powerful engine roar, it still is a masterpiece that takes real dedication and patience to build. Well, rather than listening to me mumbling about it, why don't you watch the nearly-10-minute-long video yourself and behold the masterpiece before your very eyes? You may want to skip to the 5:40 mark, though, as the video is quite a lengthy one, I would say.
motoring

,

super cars

,

other blogs

and 16 more...
Viewed: 1,854 times