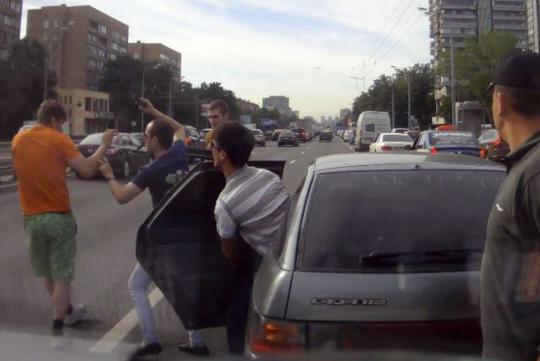 If you want to find footages showing the most temperamental people on planet Earth, Russia is definitely the way to go. There have been numerous videos spread on the World Wide Web showing how messed up things in the country are. As a matter of fact, don't you even wonder how it functions as a country after watching those videos?
Yet again, it seems that the people living there just never learn or they simply don't want to change. A video has been filmed again recently, showing how simply passing the road can turn into a fight that involves fists and even guns altogether in the middle of the city traffic!
Therefore, even if you have the money to go and live in Russia, I would say that you better not think about it. Whereas road rage will turn into horns honking at most on our shores, the Russians aren't the type that takes things lightly, that's for sure.
motoring

,

traffic

,

events

,

europe

and 5 more...
Viewed: 2,841 times