Recently, part of our Editorial Team was invited to pilot the RS4 Avant up to Malaysia's Sepang F1 circuit and without saying another word, we jumped at the chance. The objective was to feel how the car behaved at the limit and to test its autobahn storming abilities.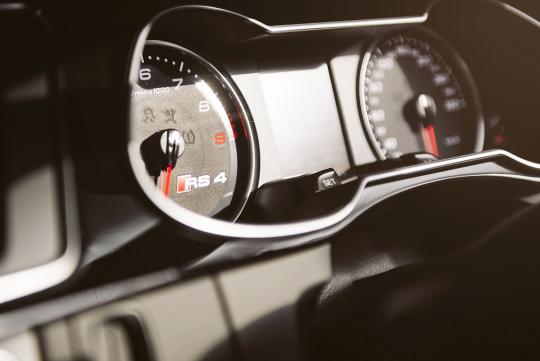 Despite being tasked to drive the car up to Sepang in the wee morning hours on a Saturday, it was not chore for us. The RS4 is devastatingly fast and its 4.2-litre V8 is always ready to dish out its easy-to-reach torque on the North-South Highway. 430Nm from 4,000 to 6,000rpm to be exact.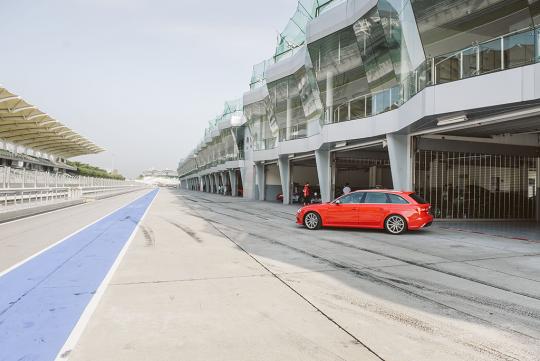 Doing nearly twice our national speed limit, the car tracked straight with ease and felt comfortable when set up correctly. This was, of course, set in the "comfort" mode on the Audi Select Drive. Needless to say, "dynamic" was strictly for track use. The suspension is way too hard to be used on a daily basis.
Yours sincerely managed to sneak the car out for a quick drive when another colleague
reviewed
it and it was during this track day when I realised that the RS4 is quite a different beast on the track as compared to your normal daily commute driving. Long story short, the RS4 is a brilliant track machine. Everything fell into place on the track – the sports differential and the Quattro drivetrain is more than capable of producing some serious grip.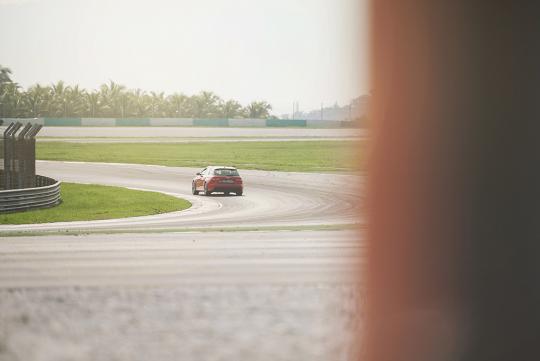 On the smooth wide track, there was no issue using the hardcore "dynamic" setting. Plus, it kept body roll to a minimum. It's also in this mode where the weight of the steering is just right and it feels direct. Of course the naturally aspirated 450bhp V8 made short work of the straights and revving it out pass 8,000rpm was an utter joy. With every upshift, we reminded ourselves to cherish this wonderful masterpiece with the current onslaught of downsized turbocharged engines wiping out naturally aspirated ones. The ceramic brakes were fade free and it was easy to modulate the amount of stopping power needed.
The day drew to an end and we walked away impressed. Some might find the RS4 too heavy, too harsh or even having a a tad too much of 'digital' driving experience. Not for us. We loved it.
Viewed: 1,368 times