http://dai.ly/x12scfx
The team behind the Ken Block's Gymkhana videos (Mad Media) is back with the vengeance - this time round, more brutal and daring (almost insane) in their venture.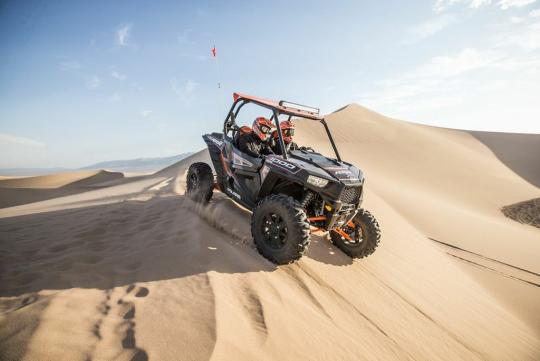 Polaris RZR XP 1000. What is it? From the same people who makes snowmobiles and motorcycles, it is a top-of-range Utility Task Vehicle (UTV) - think of it as a special ops vehicle, and it should make your viewing more pleasurable. A 1.0-litre with 107bhp may not sound a lot to begin with, but it will propel the RZR to 50km/h in a little over two seconds, and 80km/h in just 5.3 seconds.
Apparently, Mad Media has created the video as part of the campaign for the launch of the new model. The UTV featured in the video, though, has been extensively modified. The team has roped in off-road truck racer and UTV champion RJ Anderson to pilot the end product. In our eyes, the stuns are definitely more mental than before, and should send some chills down your spine while at it. Enjoy the 10 full minute of wholesome entertainment.
ken

,

block

,

video

,

utv

,

utility

and 7 more...
Viewed: 1,020 times