Hot on the heels of creating one of the world's fastest car – the Hennessey Venom GT - Hennessey Performance (HPE) has laid their hands on the first modified Maranello stallion, based on the 458 Italia Spider.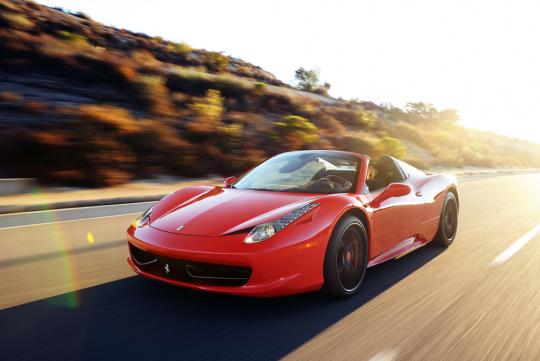 The Hennessey HPE700 Twin Turbo upgrade provides the Ferrari 458 with an astonishing 738bhp and 720Nm of torque. The additional thrust, propels the already capable creation from Maranello to an even higher performance table, accompanied by - what HPE claims - as a compelling, raw soundtrack. It can finish a quarter-mile race in 10.5 seconds with a top speed of 220km/h. The benchmark century sprint can be completed in 2.8 seconds.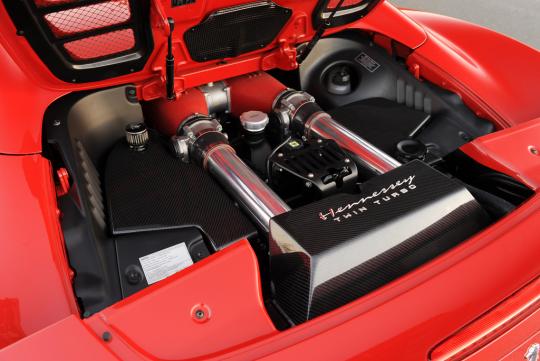 Most of the upgraded components are concealed beneath the custom-made carbon fibre covers, but if you stripped them you can find, among other changes, a low-inertia ball-bearing turbocharger.
A rear-mounted heat exchanger is paired with dual electric fans to reduce inlet temperatures that come with a maximum boost pressure of 7 psi, and holding 6 psi through the 4.5-litre V8.
Further personalisation is also available from the American firm, like optional CarbonAero exterior pieces, which are currently under development. The aero bits contain a carbon fibre front splitter and rear lip spoiler designed to emphasise the 458's sexy Italian styling.
20-inch Hennessey monoblock forged wheels are also available, together with a KW suspension system with 2-way adjustable shocks.
In the cabin, custom leather/Alcantara colour combinations, special stitch patterns and carbon fibre trim for the dash and instrument cluster can be requested.
"Most purists would shudder at the thought of modifying their Ferrari. However, the HPE700 Twin Turbo 458 would easily change their mind," said Don Goldman, HPE CEO and an avid Ferrari owner.
HPE was established in 1991 and operates from a new facility located adjacent to Lonestar Motorsports Park - the company's test track and quarter-mile dragstrip.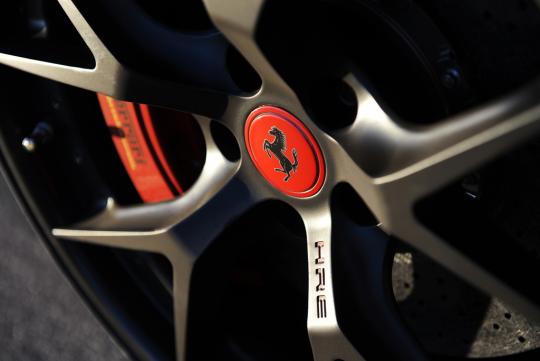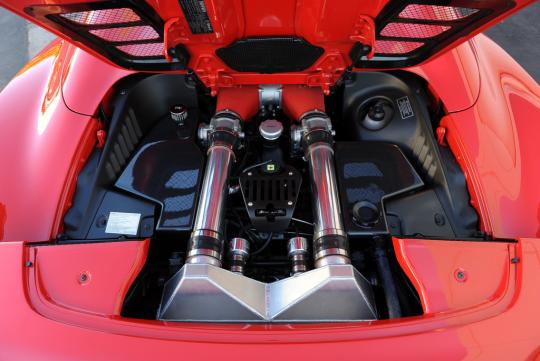 ferrari
and 14 more...
Viewed: 2,117 times