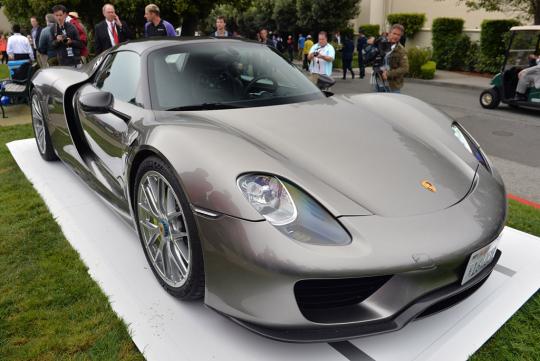 We were duly impressed when the concept was shown some years ago. Then, the people at Porsche got cunning and roped back fond memories of its excellence in motorsports - by adorning the 918 with Gulf livery. And it seems that the taunting isn't all over. The marque recently showcased an 'almost-ready' for production model at the Pebble Beach Concours.
Hypercars are highly desirable. They are the epitome of the motoring world (you can tell from the term 'hyper'), and they fuel the dreams of boys (and men alike). And we'd like to believe that the 918 Spyder belongs to this breed.
While McLaren and Ferrari have done their duty in giving the 918 rivaling pressure, they haven't been as pro-active (or should we say deceptive) in teasing their hypercars to the audiences. Think of it as hanging out a piece of meat in front of a hungry croc. It gets the croc anticipating, surely, but at times it can be frustrating.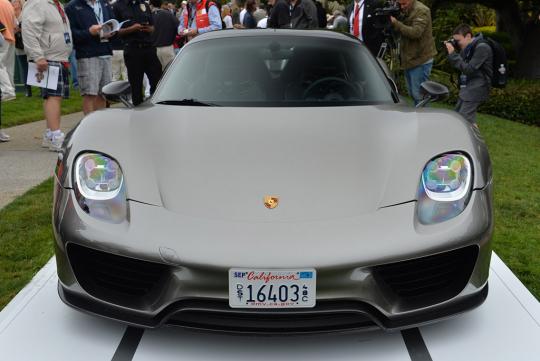 Personally, we like how the air has styled the P1. The Ferrari people have also penned the LaFerrari (without the help of Pininfarina) in a wonderful way. But credits where it's due, the 918 still carries its own appeal (we dare say it's the prettiest) among the trio.
Look at the outrageous diffuser that flanks the rump. Porsches are usually subtle, but not this.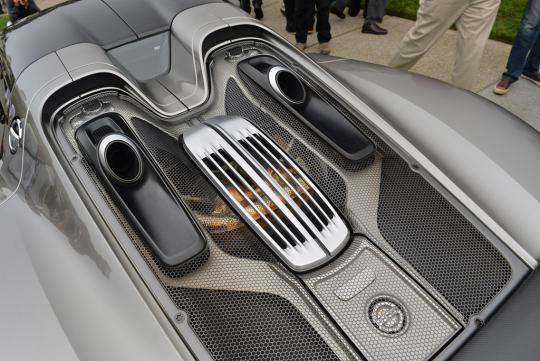 We can be prejudiced, but we bet our last dollar that it will emit some mind-blowing exhaust note. Not to mention how it looks jutting out from the top of the engine bay.
We hate to end off (almost) every blog posts hoping to see the car featured on our local shores. But seriously, don't you wish to see this? Meanwhile, if you're reading this Porsche, show us the final production model already.
porsche

,

918

,

spyder

,

supercar

and 2 more...
Viewed: 1,896 times