It is an expected move from Volkswagen - a more potent, all-wheel drive variant to top the Golf range. But now it has got almost 300bhp from the redeveloped 2.0-litre lump taken off its GTI stablemate. Is this VW's hottest hot hatch yet?
2.0-litre. Four cylinders. 296bhp. 380Nm. 5.3 seconds. These are the figures from the latest Golf R.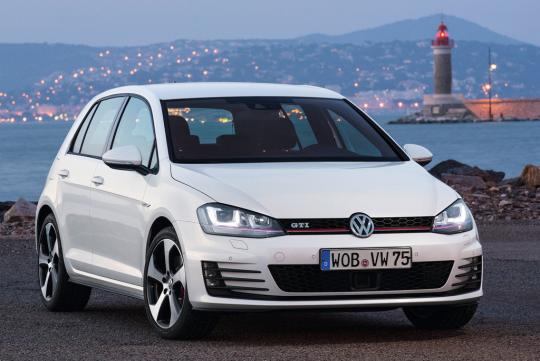 In comparison, the Mk7 GTI has 220bhp and 350Nm of torque. That is almost 80 more horses in a similarly-sized hatchback. While the weight of the new R is not disclosed yet, we expect the Haldex four-wheel drive system to put a toll on the R at the scales. Then, the fifth generation of the AWD system promises up to 100 percent torque transfer to the rear axle - all done in fraction of a second via the Haldex coupling with help of an electro-hydraulic pump. Some cool tech there.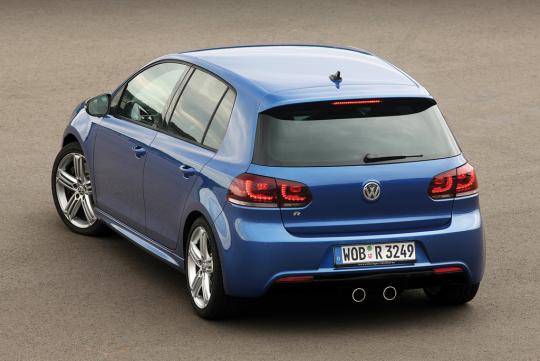 To us, the previous gen Golf R was mind-blowing enough with 256bhp and 330Nm of torque. But then, we bet it was only right for VW to increase the power figures as it is the natural way to showcase its progress - as with any car manufacturer. Then, we would gladly have the twin-centre pipes (which we thought was the iconic symbolisation of the R) over the quad pipes, any day, anytime. Let's keep our fingers crossed that this wouldn't be a mere figure-boasting exercise.
vw

,

volkswagen

,

golf

,

golf r

and 5 more...
Viewed: 2,776 times