The Jaguar F-Type. One of the most anticipated cars in 2013.
I was keen to drive it after reading all the great reviews from other magazines. After getting behind the wheel, there's no doubt that the car is as brilliant as they say. Slotting in between the Boxster and the 911 Cabriolet, Jaguar gave it great handling and looks. Turn in is sharp and it rides firm on our roads when set up for attack. The 374bhp Supercharged V6 is no weakling. It pulls willingly to the red line and makes one hell of a lovely howl when you give it the beans. Bangs and cracklings from the exhaust come as standard from the factory. Awesome.
Anyway, enough of my ramblings. Here are more photos of it…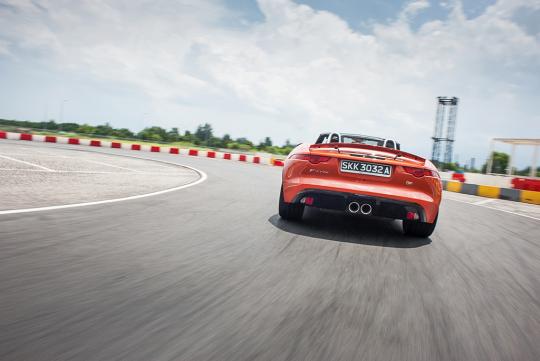 Many options for corner entry.. 
Traction out of corners is not the best, which also means its fun factor is high. 
Meaty steering with good weighting. 
Dynamic mode and the loud button for the exhaust should be on permanently! 
Cute little visor! 
Lovely wheels and brakes. 
Corners flat.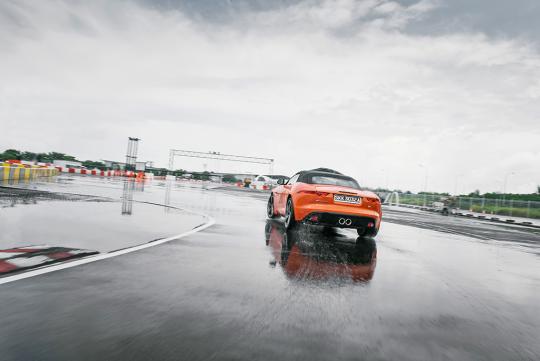 Top up or down, it's still a beauty.
Read more about it in our
review
  section.
Special thanks to
Changi Karting Circuit
(CKC) for kindly providing their location for the photoshoot.
local

,

new model

,

jaguar

,

f-type

and 4 more...
Viewed: 954 times