While cars and automobiles can be considered a hobby turned obsession, films have always been a more passion-driven interest for me. I wanted to become a cinematographer but decided against it due to personal reasons, and somehow ended up with a job within the automotive industry. I'm not complaining though. Occasionally a movie blends the best of both worlds - like Fast and the Furious or Death Race.
And then there is the movie Rush, where it is a cocktail of three of my favourite interests cinema, cars and Formula One. Seldom have you walked out of a movie theatre where you get disturbed, enlightened or inspired. Rush added a high dose of high octane fuel to my already burning interest for cars and the sport and despite watching it three times, I'm still craving for more.
The plot should be familiar by now. It tells the classic tale of rivalry between two men, two exceptional men in this case. Niki Lauda - a triple world champion, a perfectionist and a no nonsense guy vs James Hunt - a man with no fear, a playboy and a rockstar. While the main focus is on the 1976 Formula One Season, we do get a little back story for both characters portrayed by Daniel Bruhl, a Spanish born German actor and Chris 'Thor' Hemsworth.
I have to applaud the production crew efforts for bringing 1976 back in 2013. The cars looked ancient, they sounded monstrous, and F1 looked so fragile. No high-tech machinery, radio or computer systems. No flamboyance, safety and the persistent threat of death loomed around the drivers. I'm not sure how true this is but Hunt apparently broke his gear shifter at the Japanese GP.
The portrayal of Niki Lauda seemed near perfect while I couldn't really see Hemsworth as Hunt. I guess they just needed someone familiar to get the crowds coming in. There were some really good dialogues - especially between Lauda and Hunt. It was a love-hate relationship from the start - according to the movie at least.
At times the movie felt like a free advertising campaign for Ferrari, with the score and camera angles seem to glorify an already holy team in the sport. But sadly the cars looked slower than they should be, even slower than the television telecast.
Of course the highlight is the infamous crash at the Nurburgring, which personally seemed to be a spot on re-enactment of the actual event. The prosthetic burnt make-up makes you empathise with Lauda although he passes of as an arrogant, talented prick in the first half of the movie.
The problem I had with the movie was it was struggling to tell a balanced story. I feel like I've learnt more about Hunt than I learnt about Lauda. But after watching it the third time, I can probably understand why. Lauda is a teetotaller in comparison to the wreck and damaged persona of Hunt but honestly who wants to watch a boring monotonous strict guy when we have Hunt who parties late into the night, has character issues and is a rebel in a car (and apparently a god in bed)?
But as soon as the accident occurs, the movie is all about Lauda. It has to be, I mean that man got back to racing just 40 days after blowing half himself to hell.
A classic tale of rivalry between two of the finest men, the world of Formula One has ever seen directed by a credible Ron Howard. Why should you miss it? If you like movies, you should watch it. If you like F1 cars and racing, you should watch it. And ladies, if you adore Chris Hemsworth, there is a particular scene early in the movie you might just appreciate.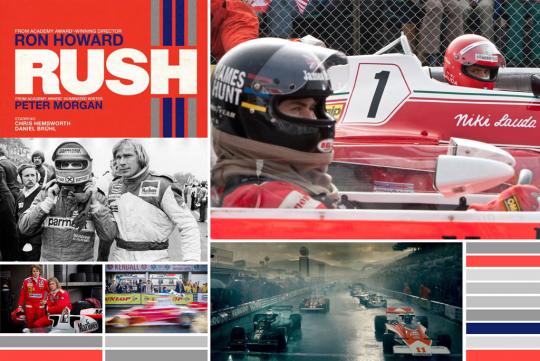 Rush
is to F1 what Top Gun was for the Navy or Act of Valor, Special Forces, is to the Army. F1 is a dangerous sport and the movie addresses it but the rewards are endless. So long as you stay at the top, of course.
james hunt

,

movie review

,

europe

and 7 more...
Viewed: 5,073 times