According to a study done early this year, German-made cars were not as reliable as many believed them to be.  
Warranty Direct, a U.K. provider of direct consumer warranties has studied its claims data to compile a list of the manufacturers with the most reliable engines - and Audi, BMW and Volkswagen all finished in the bottom 10 out of a total 36 makers.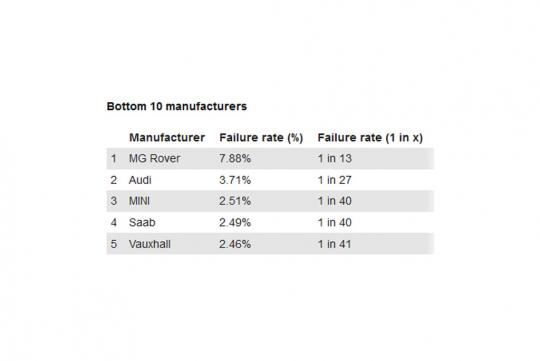 In fact, the only firm whose cars had a worse engine failure rate than Audi was MG Rover. The other Germans, BMW and Volkswagen came in at seventh and ninth from bottom respectively.  
At the other end of the table, Honda scooped the gold medal - the study found that just one in every 344 Honda engines failed, compared to one in every 27 Audi engines. Fellow Japanese rival Toyota came in second while Mercedes managed to outperform its fellow German brands with a respectable third-place finish.  
So do you think the Japanese are more reliable than the Germans? (I meant engines..)
audi

,

bmw

,

volkswagen

,

engine

and 5 more...
Viewed: 10,350 times