Automotive breeds are diversifying at an increasing pace. But that did not seem to affect hatchbacks, which has gained a large fan base over the years (especially the hotter, souped up variants). Besides warming up to their chic, youthful image, people like them for their practicality and the ease of driving (and parking) one.  
Both the A3 and 116i are some of the easiest ways to gain entry into the respective marques (Audi and BMW). But of course, in the local climate, each of these hatchbacks will still cost upwards of $180k. 
The A3 is the newer entrant to the segment, and naturally look fresher of the duo. Audi has once again worked its wizardry, with help from the LED lamps, to create a facet that is distinctive and appealing to the senses. 
The 1 Series' styling may have raised a few brows when it first set foot on our grounds. But the recent facelift has pulled off an aggressive and sporty stance. We, especially, like how it looks from the rump. 
Audi's 1.4-litre chunk on the A3 puts out 122bhp and 200Nm of torque. 
Mated to a dual-clutch seven-speed gearbox, the drive is decidedly smooth.  
The bimmer's 1.6-litre, in comparison, edges out with better power figures - 136bhp and 220Nm of torque to be exact. 
Although the 116i utilises a more 'conventional' eight-speed gearbox with single-clutch setup, cog swops never felt lacking. Instead, we genuinely like how intuitive it felt on the sprints and in overtaking
manoeuvres.
Next, the interior. BMW's cabin is a no-frills example of how a premium interior should be like.  
Though we have to give it to the A3 for its simplistic, almost minimalist cabin, which looks and feel more modern than the 116's. Meanwhile, browse through the rest of the pictures and decide for yourself who is the winner of this duo.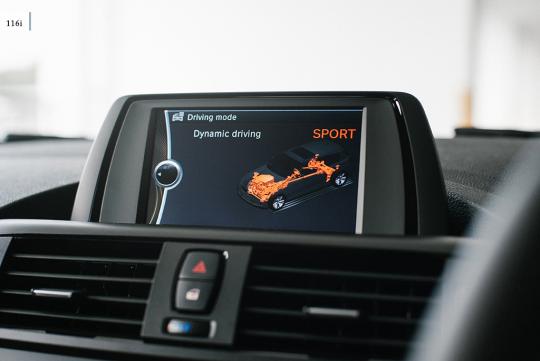 audi

,

bmw

,

a3 sportback

,

1 series

and 4 more...
Viewed: 3,420 times