Not only is BMW the segment leader when it comes to its sedans, it is also one of the few carmakers to have a pure-electric production-ready vehicle.  
And yes, it's the BMW i3 we're talking about. It was at the 2009 Frankfurt Motor Show when the BMW i3 concept was showcased under BMW's new sub-brand - the BMW i - which in BMW's language is a comprehensive and ground-breaking concept for sustainable mobility.  
The styling of the car is distinctive and avant garde, making it look like a concept car driven straight off the design headquarters. Still, it's instantly recognisable as a Bimmer, thanks to the twin-kidney grille on the snout that is more 'form' than 'function'.  
Despite its compact dimensions, the i3 has a rather spacious interior, credit going to the minimalist loft-inspired design. But things work slightly different for rear passengers, though. They'll have to wait until the front doors are opened before they can open up the rear-hinged 'coach' doors.  
Drivers can select their direction of travel via a column-mounted rotary gear shifter. But while it's column-mounted, it isn't pivoted like how other column-mounted shifters do - further enhancing the car's 'cool' effect.  
Like all electric cars, the i3 accelerates briskly and smoothly from the word go. With a peak torque of 250Nm sent straight to the rear wheels, the 0-100km/h sprint is dispatched in just 7.2 seconds - similar to the MINI Cooper S hot hatch.  
The distinctive feature has to be the dramatic regenerative braking that permits the BMW i3 to be driven largely by modulating the accelerator without having the need to touch the brake pedal much.  
Make no mistakes. The BMW i3 is a good car. It's not a car that strays far from the rest the lineup in BMW's stable just because it's electric. It simply carries the vital principles of the Bavarian carmaker into a new realm.  
The BMW i3 is expected to arrive here by the third quarter of 2014.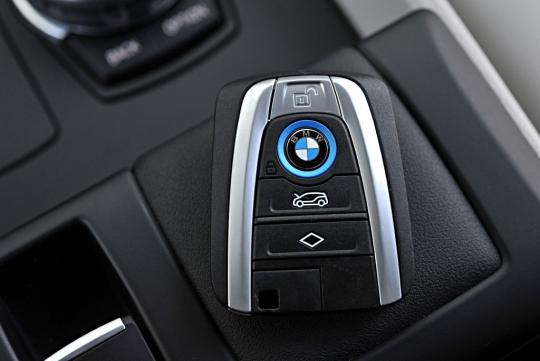 bmw

,

bmwi3

,

i3 electric car

and 7 more...
Viewed: 4,331 times