Jeep has been the definitive name in the world of 4x4. Its offerings are most fondly remembered for their off-road prowess - think Wranger - and even the latest Grand Cherokee oozes character that is unmistakably Jeep. And it seems that Jeep has not forgotten its off-roader roots - even when making a luxury SUV.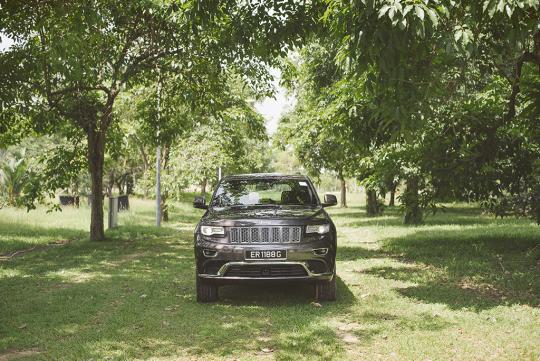 The Summit is the range-topping variant of the Grand Cherokee, which has recently undergone a facelift.  
And it is not hard to spot the aesthetic changes from first look.  
The result is very pleasing indeed - but not without the distinctive look that is instantly recognisable as a Jeep, of course.  
Not surprisingly, the latest Grand Cherokee has adopted LED daytime-running lamps, which helps it to stay modern among competitors.   
The shiny 20-inch rims, though, hints at its luxury motives.   
It is on the inside where most of the efforts in this facelift has gone to.   
Drivers receive a TFT screen, which can serve as a display for many of the 4x4's technological gadgetries, such as Adaptive Cruise Control (above).  
A total of five different ride height settings are also available. The lowest grants easier access and loading by lowering the vehicle by 40mm, and the tallest setting will allow up to 290mm of ground clearance. The permanent all-wheel drive system also has a low range setting for more serious off roading.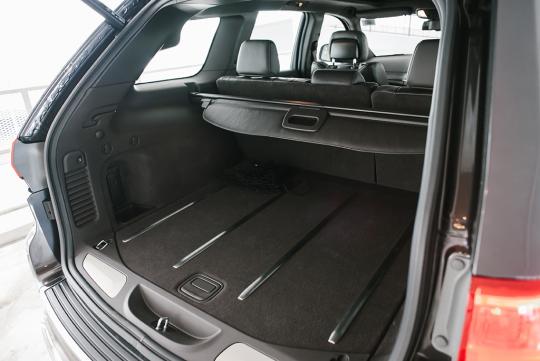 jeep

,

grand

,

cherokee

,

summit

and 6 more...
Viewed: 2,595 times