Premiering at the Los Angeles Auto Show, Jaguar's new coupe model will go on sale in 2014, offering buyers a choice of three different levels of power.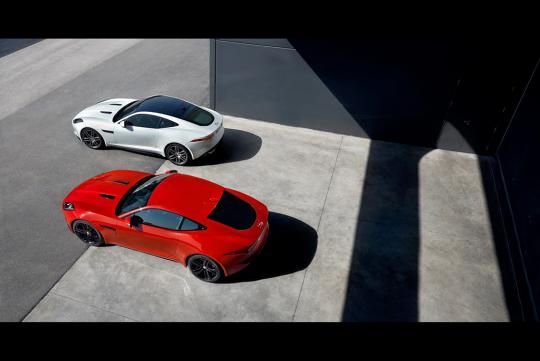 The entry-level coupe and coupe S follows the performance figures of the V6 roadster range closely, but the range-topping F-type R coupe is much different. It uses the same 542bhp supercharged 5.0-litre V8 as seen in the XKR-S and XFR-S. It will do the 0-100km/h sprint in four seconds and on to a top speed of 300km/h.
The car will go on sale next March, with Jaguar putting the main focus on the R coupe, which, the company says, takes best advantage of the car's torsional rigidity of 33,000Nm/degree - the best figure yet for a production Jaguar.
With that, the car is the most rigid production Jaguar ever and to make the most out of it, the engineers increased the R coupe's spring rates by 4.3 percent at the front and 3.7 percent at the rear as compared to those of the V8 S convertible.
Jaguar is proud to emphasise its second generation Electronic Active Differential (EAD) that works with torque vectoring by braking which is first seen on the new Range Rover Sport. It is said to enhance handling and make the R coupe more exploitable on the limit in all conditions.
The R coupe comes with Jaguar's Super Performance braking system as standard, featuring 380mm front discs and 376mm rear discs. With an unsprung weight saving of 21kg, carbon-ceramic brakes can be selected as an option on the R coupe and S coupe models. "Performance" seats, which have side bolsters that inflate under heavy cornering comes standard on the R coupe too.
jaguar

,

coupe

,

rcoupe

and 6 more...
Viewed: 4,520 times