Carparks can be considered 'stripped down' motorshow venues depending on location. I remember visiting a friend who was then staying at, The Carribean private housing, and I had not seen that many Maserati's gathered in a single place - among the usual sprinkle of Rolls-Royce, AMGs, Porsche's and other sports cars.  
But a carpark at an University in Dubai, could probably beat all other educational institutes to be crowned the most expensive. From a simple M6 Coupe to a more flashy Rolls' Phantom Coupe - this carpark has it all.  
But then again, it comes with little surprise the students (or lecturers) are well affluent. Dubai possesses one of the most 'premium' fleet of luxury and exotic automobiles for a particular traffic police division.  
1. Bentley Continental GT
2. A flashy Phantom Convertible and Ghost
3. Ferrari California
4. Porsche Cayenne with a Toyota 86 to its left
5. Lamborghini Gallardo LP 570-4 Superleggera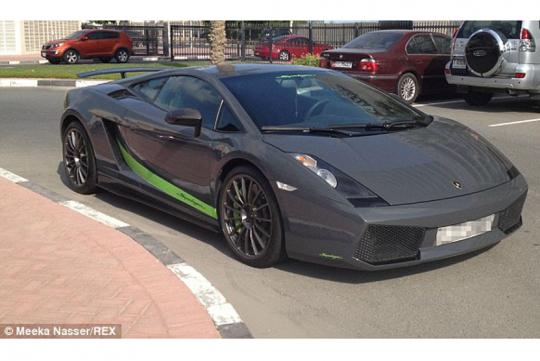 6. Chrome red Mercedes C 63 AMG with Audi A1 (I think), BMW X6, few other Porsche Cayenne and a Jeep SUV
7. A matte red CLS AMG 
8. Another Rolls-Royce Ghost with Maserati
9. Audi R8 V8, V10 and V10 Plus!
10. Porsche Panamera GTS with Ferrari 458 Spider
11. Aston Martin Vantage S and SLS AMG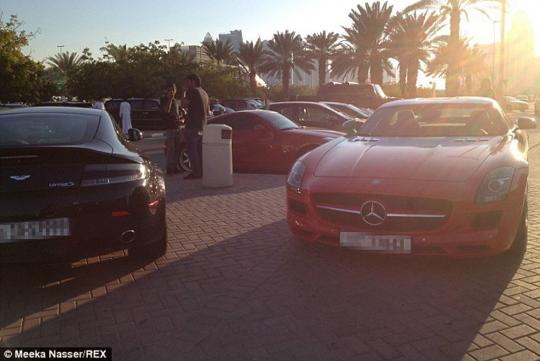 12. Dodge Challenger
13. Bentley Continental Supersports
14. Mercecdes-Benz ML 63 AMG
15. Chevrolet Camaro
16. Nissan GT-R with G-Wagon to its left
17. Another CLS covered with the flag of the U.A.E.
18. A Ford truck
19. A BMW M6 with an Aventador at the background
Viewed: 7,337 times