We all need heroes. People we look up to for inspiration and motivation. 
Humans that we place on pedestals to be admired and maybe even emulated. Die-hard Formula One enthusiasts are no different. They would like to believe that their favourite drivers got into the sport purely because of God-given talent, or steely determination and hard work that have paid off. 
Unfortunately, as long as we have been faithfully following the sport, this has never been the case. Don't get me wrong– many of the famous racers who have made their mark in F1 earned their FIA Super Licence (the qualification needed to race) because they were faster than the other hopefuls around a racetrack. 
But the astronomical cost of running anF1 team means outfit that want to remain in the sport have to rely on whatever financial sources are available. And these include drivers who bring large amounts of sponsorship dollars with them. 
Many pundits have equated F1 to the ultimate carnival ride. It beats the best roller coaster in the world, and all younger for the ride of your life is a huge bank account (preferably with a minimum of eight digits) – and some driving ability.
Of the 24 racers who competed at last year's F1 World Championship, six are "pay drivers". These lucky pilots secured their places purely because they poured millions into the coffers of their respective teams. In comparison, Force India's Adrian Sutil was the only pay driver
back in 2008. 
While F1 remains highly profitable for its rights holder, Bernie Ecclestone, the teams aren't recession-proof. Top outfits such as Ferrari, McLaren and Mercedes can call upon the enormous wealth of their carmaker "parents" but poorer constructors, lower down the standings have to rely on whatever monies they can obtain. Hence, drivers are being asked to pay for their seats with substantial sponsorship deals.
Sitting atop 2012's list of pay drivers is Pastor Maldonado. The Venezuelans worth an estimated $88 million to Williams. Most of this comes from his country's national oil company, PDVSA. It's worth noting that Maldonado is a good buddy of Venezuelan president, Hugo Chavez. As they say, having friends in high places comes with benefits. 
Maldonado's teammate Bruno Senna might share his surname with his supertalented uncle Ayrton, but even such aniconic association would most probably not have secured the Brazilian a seat if not for the $23.5m in sponsorship he brought to the table. Most of this came from billionaire countryman Eike Batista– the chairman of Brazilian oil and gas conglomerate EBX Group. It's no wonder there wasn't room at Williams for Rubens Barrichello, the driver who has competed in the most Grand Prix races. 
Italian Jarno Trulli is another veteran that lost his seat the same way. Caterham brought in Vitaly Petrov as his replacement. Petrov, who is backed by a few wealthy Russian corporations including petrochemical giant Sibur, is rumoured to have paid almost $24m to the Malaysian-owned team. 
As for the remaining three pay drivers, Sauber was a willing recipient of the bag of Mexican gold (courtesy of telecommunications company Telex) Sergio Perez was hauling around, while closer to the bottom of the paddock, HRTtook in Narain Karthikeyan and CharlesPic bought his way into Marussia. Both added roughly $10m each to the treasure chests of their respective teams. It is worth noting that Pic's sponsorship came by way of his well-heeled mother. She runs a transport business and owns an estimated 6, 000 trucks in France. 
"If I was just a pay driver, I would never have taken my first podium at the 2011 Australian Grand Prix," said Petrov during an interview. The Russian also fi nished the 2009 GP2 Series in second position overall. Maldonado went one better in 2010, securing the drivers' crown, while Pic finished fourth in 2011. They are talented to some degree, but it was ultimately money that spoke the loudest when they negotiated with the teams. 
So, will there be more pay drivers in F1? Otmar Szafnauer, chief operating officer of Force India said that teams have no choice but to look at various options, depending on their financial well-being. 
"It's all about a trade-off. If you have the money, you can sign the best driver. But if you don't, a pay driver with a lot of sponsorship money, which can then be used to improve the performance of therace cars, is no bad thing. All teams want to scale the drivers' and constructors 'standings – and sometimes, they can do it better with a driver who brings money than with one that comes without any sponsors," said Szafnauer. 
Christian Horner, Red Bull's team principal, said: "Financially, it's tough for everyone. But I feel that we should be given more credit for the way we have been investing in young drivers. Danie Ricciardo and Jean-Eric Vergne from our sister outfi t Toro Rosso would never have raced in Formula Three without our help. I am happy that other teams see the merits in our philosophy (of grooming young racers). Ferrari has a drivers 'academy, while McLaren have been devoting time and money in some young karters. And it has worked wonders for the latter with Lewis (Hamilton). 
"But there are difficult times ahead, and we must still look at more ways to make it more affordable for all teams – particularly those that are towards the rear of the grid. " 
There's always the worry that if the shortage of money becomes too acute, it might pave the way for more pay drivers to enter the sport. And this will lead to a decline in racing standards. Despite this, not all pay drivers are hopeless. 
Three-time world champ Niki Lauda started his F1 career with March in 1972 by bringing huge sack of money to the British outfit. He did so again when he joined BRM the following year. Even the most successful F1 driver of all time, Michael Schumacher, entered his first Grand Prix (with Jordan) only after the German's sponsors, Mercedes-Benz, paid the team what was rumoured to be around $200,000. 
Indeed, pay drivers can become legends.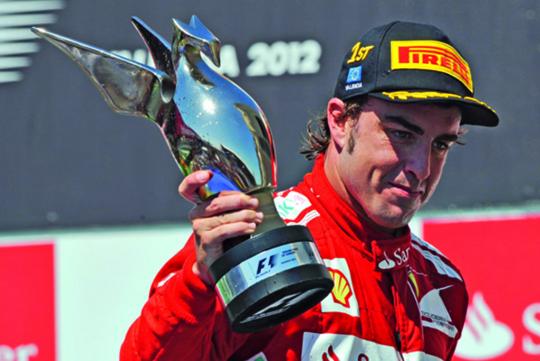 This article was written by Tony Tan, freelance writer for Torque.
torque

,

feature

,

formula 1

and 2 more...
Viewed: 2,863 times