With the COE getting higher, the days of changing cars regularly are pretty much over for most of us. So, to counter the itch of changing cars, more owners are putting in effort to change their current ride's look. With that in mind, the team at sgCarMart has been on the lookout for nicely done up cars and we spotted this clean looking Mitsubishi Galant at our usual lunch break hangout.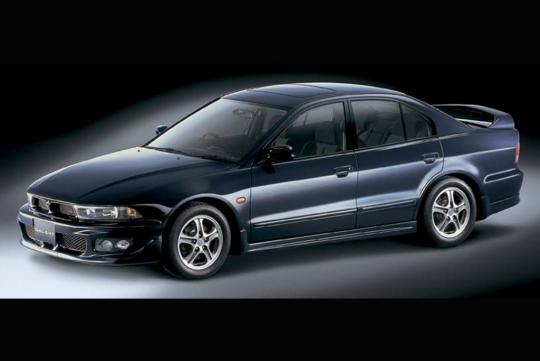 Into its eighth generation, the Galant sold pretty well back in the early 2000s. While most of us will remember the high-revving VR-M and the turbocharged VR-4, it was the normal 1.8-litre and 2.0-litre that sold well. With most of the Galants gone from our roads(most of them did not survive after their COE expired), we were pleasantly surprised to spot this immaculate 2.0-litre example. 
Inspired by
Chip Foose, star of the reality TV series Overhaulin' on Velocity, the owner modded his Galant in tune with the mid 90's JDM look. This meant that most of the stuff seen on the car are made around that period.
Starting from the front, the stock bumper and grille that came with the car have been swapped with the JDM Galant VR-4's to make it look cleaner. The lights were smoked too.
The side skirts were trimmed around the edge to make sure that it doesn't look too bulky. Loving the amount of details in this car! 
While the muffler tip has been changed to give it a streamlined look, the exhaust remains stock. 
And now to the wheels. After spending two years searching for it, the owner finally found his "Holy Grail"; a set of 18-inch ARD GT wheels. Conceived after a collaboration between ARD and 5Zigen, this is a rare three-piece rim that he wanted so much on his Galant. Coincidentally, the rims, which have been discontinued since 1996, falls under the correct period (90's).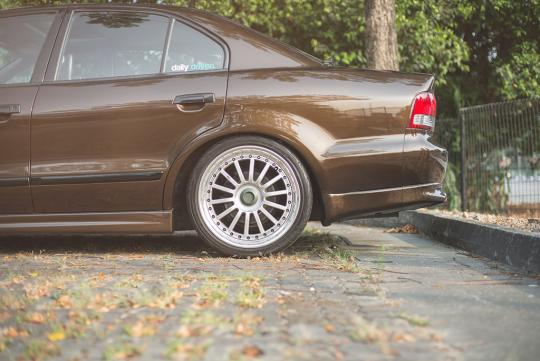 A Rear windscreen wiper was added for the JDM rally car feel.  
Yup. This is daily driven. 
Moving inside, A pair of retro-looking headrests as well as the rear view mirror were swapped with the stock ones. 
The rest of the car remains untouched, which is no bad thing since it is already pretty well-specced for a near-10-year old car. Sunroof and digital climate control are standard and the INVECS II automatic gearbox allowed one to manually shift, which was rare back then. 
Moving forward, there are plans by the owner to fully convert it into a true VR-4. We can't wait for it to happen! 
mitsubishi

,

galant

,

gdi

,

jdm

and 3 more...
Viewed: 7,907 times