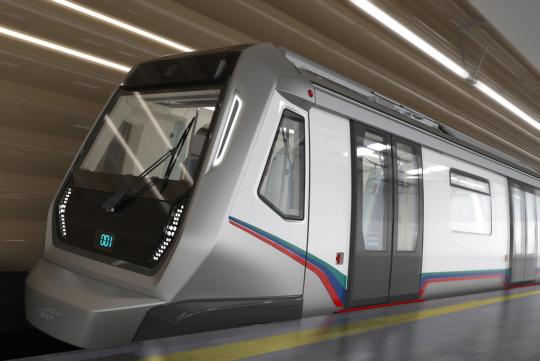 Between the unfortunate saga of flight MH370 and the recent Grand Prix, Malaysia has been on the radar more than usual lately. And now our neighbour has popped up again, once more related to transportation issues, as Kuala Lumpur is working on a new subway system. Which isn't something we'd normally care about, but this subway just happens to have been designed by BMW.  
Or one of its divisions, anyway. While BMW makes all manner of automobiles and motorcycles and even has a background in aviation, its subterranean transportation business is handled by DesignworksUSA, a network of design studios that fall under the BMW Group umbrella. The California studio recently designed a refresh for San Francisco's BART trains, and has now turned its focus on the Malaysian capital.  
The trains penned by BMW DesignworksUSA are based on the Metro Inspiro system engineered by Siemens and will be built in Malaysia by domestic constructor Mass Rapid Transit Corporation Sdn Bhd. The 58 driverless, four-car trains feature LED lighting, handicapped access and contrasting-color doors for easy embarking and disembarking. Larger wheels make it ride quieter and after their planned 30-year life-cycle, they'll be 95 percent recyclable. But our favorite part (whether it makes it onto the finished product or not) is the signature BMW racing stripes flanking the stainless steel coachwork... you know, because racing.
kuala lumpur

,

train

,

subway

,

bmw

and 1 more...
Viewed: 3,797 times