The new Lexus CT200h made its world debut at the recent Guangzhou Motor Show in China. But unlike other models within the Lexus family, the development project for the luxury hatchback is headed by Chika Keko - the first female Chief Engineer in the company.  
It has been three years since the CT was launched, and Keko has to ensure that the new car surpasses the standards set by its predecessor, which was the world's first compact luxury hatchback with a full hybrid drivetrain.  
Like the rest of the lineup, the CT receives the signature spindle grille, combining Lexus' L-finesse design philosophy of "incisive simplicity", "intriguing elegance" and "seamless anticipation". Keko also highlighted that structural rigidity of the new car was of paramount importance in the development process, so as to achieve a balance between handling and ride comfort.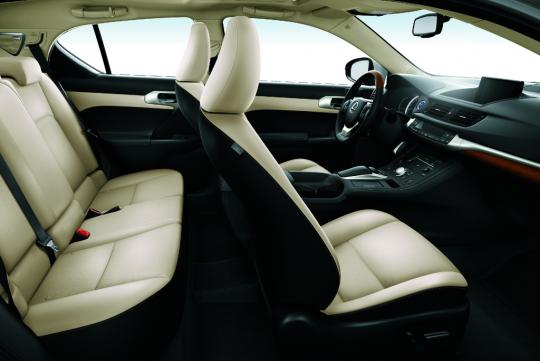 Unsurprisingly, the new CT reinforces the marque's commitment to craftsmanship and bespoke experiences. Keko added that a 'personal touch' was added in every little detail - from engineering components to the design elements.  
In line with her beliefs, the Chief Engineer currently drives a CT too.    
lexus

,

ct200h

,

lexus hybrid

and 4 more...
Viewed: 2,961 times