Alfa Romeo has revealed plans to spruce up its model offerings. The aggressive manoeuvre will see the Italian automaker produce eight new models by 2018 - in the aim to reach an annual sales target of 400,000 units.  
Other than the upcoming 4C, it seems that things at Alfa has been relatively quiet. But recently, it presented an ambitious plan to introduce eight new models in the next five years. The new lineup will comprise of compact family cars (C segment), mid-sized sedans (E segment), compact SUVs, and even a full-sized flagship sedan. At this point of time, we couldn't quite imagine how a stately, BMW 7 Series-like Alfa Romeo will be like.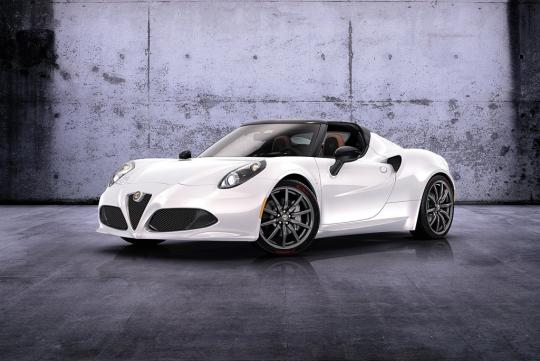 Being the passionate, fun-to-drive car manufacturer as we know it, Alfa did not forget to include a "Specialty product" in its plans. The model is widely believed to be the compact sports car, which is a joint project with Mazda to replace the MX-5. Think of it as the Alfa/Mazda version of the 86/BRZ.  
All these certainly brings up the vibe for Alfa Romeo. But we are keeping our fingers crossed that it wouldn't follow the footsteps of Lotus'.     
alfa

,

romeo

,

alfa romeo

and 3 more...
Viewed: 4,330 times