For those of you who have been reading my posts, you would have probably guessed that I am pretty fond of Suzuki's little Ignis Sport. But alas, like what others say, all good things must come to an end. With the Ignis Sport's time almost up (blame it on the silly COE system here), I told myself I had to do an epic drive in it before it goes. Epic? Unfortunately, we live in Singapore so there aren't going to be any Stelvio Pass or scenic ocean roads to drive on. So I guess Penang will have to do.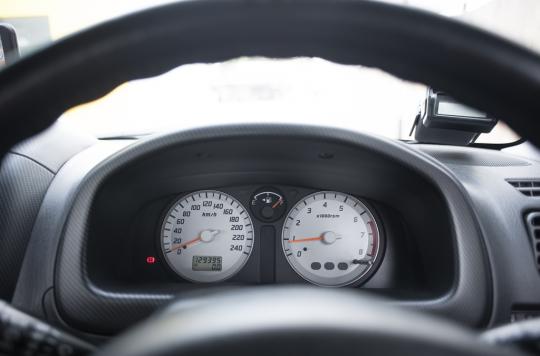 Having decided on it being a 3 days 2 nights trip, I knew time was not going to be on my side. So on one fine Friday morning, I set the meters to zero, filled the tank up and started driving. 
The GPS said I would reach Penang around 4:00pm but I felt it was a little too optimistic.  
Soon, I was in Kuala Lumpur and headed towards Ipoh. Still felt pretty fresh even though the Ignis was not the best car to cross countries in. 
Then the haze suddenly appeared as I was at the Petaling Jaya exit. 
It got pretty bad and I had to cut our speed. 
By then it was already 2:00pm and we had to stop for lunch and fuel.  
Ipoh passed quickly... 
A couple more hours later, Penang was within reach. Note the Vios up ahead that was also taking this long drive up! 
Signboard showed two bridges. I planned to go to the newer one (leading to Batu Maung) but missed the exit to the bridge! 
Sneaked a quick shot on the older bridge. 
It took me another hour to locate my hotel (Spice Residence) as it was not easy to spot. 
But once we stepped inside, all was forgiven. This was one charming and cosy place! 
The room had a nice, distinctive decor too. 
Nightfall came and we had dinner at 
Lebuh Kimberly. 
Char Kway Teow was good but the prawn mee was pretty average. 
After the simple dinner, some coffee was required to wash down the oily stuff. Chanced upon and decided on Sugar Honey as it looked like a nice place to chill out. Happy to report that coffee is cheaper here as compared to Singapore. 
Before the day ended, we hopped over to another cafe for some desserts. The cake is pretty good here at China House.
malaysia

,

penang

,

drive

and 3 more...
Viewed: 6,267 times