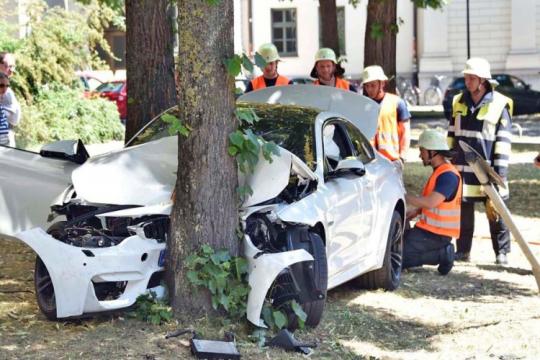 The brand new BMW M4 Coupe has recently had what is believed to be its first recorded incident, and what an incident it was as the powerful vehicle will probably end up in the crusher.
The model in question was brand new and it was brought to this state by is 20-year old driver, who pushed the gas pedal too hard and lost control of the wheel, through a corner.
The accident took place in Munich, Germany.
Despite the obvious heavy crash with two trees in this small park, the 20-year old driver of the BMW M4 has managed to walk away from the crash with only a few minor injuries, but he was eventually taken to the hospital for further investigation.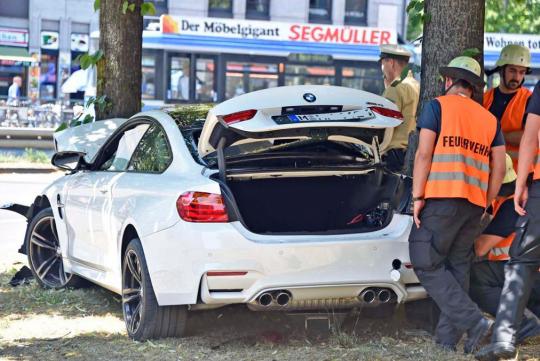 The new BMW M4 Coupe is powered by the same engine as the M4 Cabrio and the M3 Sedan. We are talking about the 3.0 liter six cylinder inline unit with its 431 HP (317 kW) and 550 Nm (406 lb-ft) of torque. The 0 to 100 km/h sprint takes 4.1 seconds and top speed is electronically limited to 250 km/h (155 mph).  
bmw

,

bmw m4

,

4 series

and 4 more...
Viewed: 8,223 times