The new WRX STI. We know it has become more tamed and cultured. But will that turn off the Ah Beng driver that it has always appealed to? Not really, I reckon. Why? Because all the core attributes that made such a hit

with people who love to drive

in the early 90's and 2000's are still present.
 
For example, the
2.5-litre four-pot turbocharged engine which puts out 
296bhp and 407Nm of torque is still very punchy and since it is basically a carry-over from the previous generation, it will have quite a lot of parts out there ready to pump up the figures for the power hungry ones. Those looking for the throbbing tune from the Boxer engine 
will
 not be disappointed also.
The

six-speed manual shifter is also taken from the previous car. No bad thing as we love its short throws and the way it slots into its gates cleanly.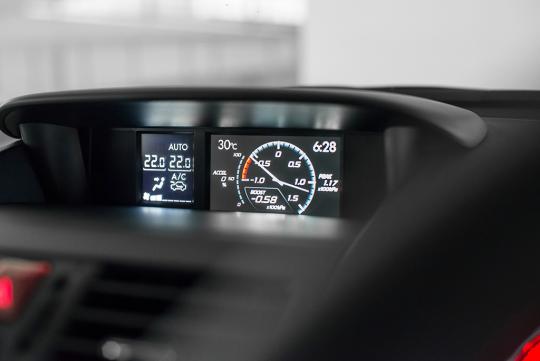 Gone will be the days where you see WRX owners installing a boost gauge since a digital one is now a standard feature. 
Elsewhere in the cabin, the
Ah Bengs
will love to be reminded that they are driving something special with all the bright pink STi badges littered around the car. 
The side air ducts, a design theme that could also be found from the previous generation STI...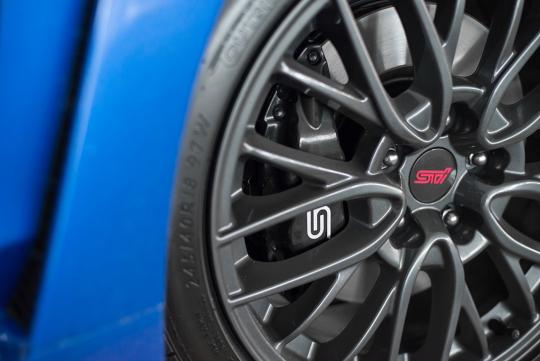 No Brembos this time though. But they prove more than enough for road use. 
So to the
Bengs
and
Sengs
out there, do get yours now. For the
non-bengs
out there, do get yours too and opt to remove the rear spoiler if it is too much for you!
subaru

,

wrx

,

wrx sti
Viewed: 3,903 times