Enjoy driving? So do we. But Singapore is not the place for drivers to have fun with the limited amount of good roads to drive on. So I
 hopped over to Yong Peng, Malaysia with a few others to scratch our driving itch. 
Like most folks who go into Malaysia for drives, meeting in the wee hours of the morning is the most suitable so as to avoid the jam.
So why Yong Peng? Because there is this stretch of B-roads nearby that was probably designed by people who love to drive. But first we had to hit the highway for an hour or so. For those of you who are wondering, yes, that's the Ignis Sport that I drove up to Penang a couple of months ago. Bittersweet feeling seeing it again. 
And then the we hit the B-roads. Jalan Paloh as it is named, is around 20km long. 
Plenty of twist and turns while going over crests with decreasing radiuses to challenge the keen drivers. Occasional potholes ensure those on coilovers have a good back massage.  
Having a regroup here before we head for breakfast.  
Nothing much is operational in the town of Kluang on a Sunday morning. Looking for somewhere to have breakfast was harder than we thought. 
Settled for some Maggi Goreng at the Railway Station. Can't remember exactly how much it was but it was very reasonably priced. 
After feeding ourselves, it was time to feed the cars.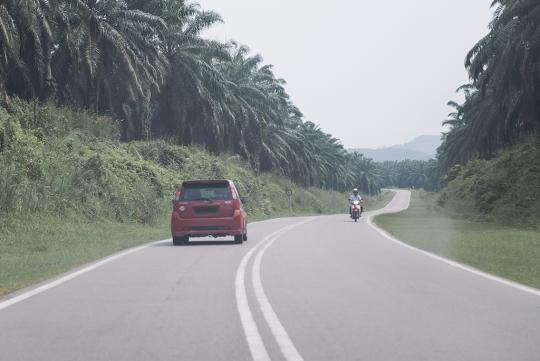 Then it was time to head back. Same road but everything in reverse.  
But before we end the day, we dropped by this empty area to have a bit of unrestricted fun. 
We mapped out a small route which simulated an autocross event and pushed hard.  
But that wore out fast and we soon found ourselves doing silly stuff. Tandem front-wheel drive drifts anyone? 
At an angle where Hondas and Suzukis are not usually seen in. 
How the area looks like from the outside.  
With much balder tyres, we headed back into Yong Peng for lunch before the drive home. 
The fishball noodle was surprisingly good or I was very hungry. Will be back for this when the next driving trip calls.
b road

,

ignis

,

civic

,

malaysia

and 3 more...
Viewed: 6,102 times