After some fun at the wheel on the
long drive
up Cameron Highlands, we take the back seat on a one-day tour around the scenic hill resort. Meet our yellow magic school bus! 
The first stop for the day is a tea plantation. 
The kind people gave us some short, and sweet brief on how tea leaves are harvested and turned into the popular drink we love. 
We had to capture the picturesque scenery. 
While indulging in the light bites at the cafe.  
Did we mention it was no easy feat for the driver to negotiate through the tight bends among traffic? 
We then paid a visit to a bee farm. 
And a strawberry plantation. 
Then onto the local market. 
While we didn't get our go at plucking the live ones at the plantation, we couldn't help but to get a pack of fresh, rosy strawberries from the market. All we can say is that they're nothing quite like the ones we have here. 
With the day's event drawing to an end, the night began with a group dinner.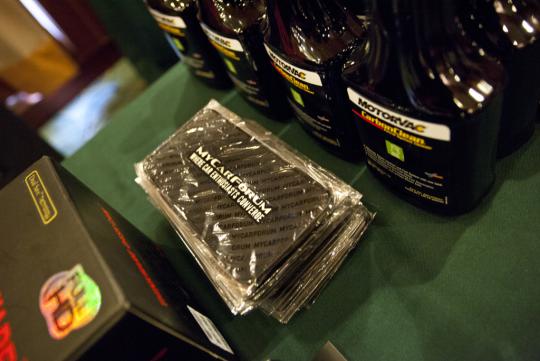 There were prizes to be won for all.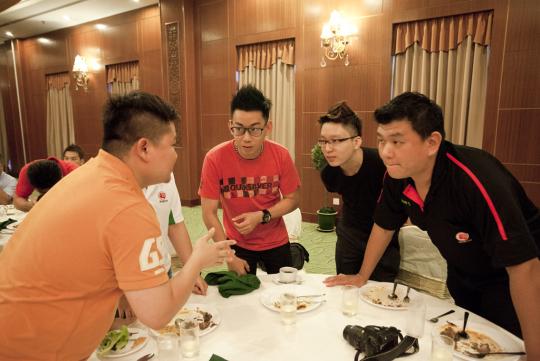 It's always interesting to see the usually casual gang turning very serious at the game.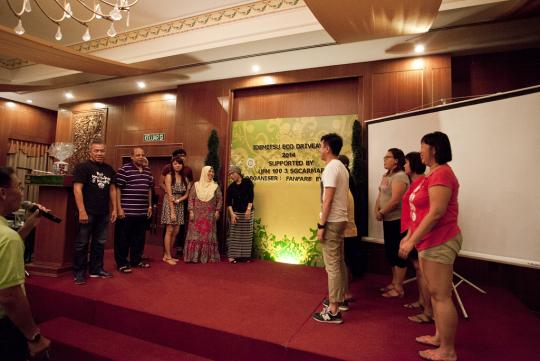 Soon, it was time for a group shot. 
Before the grand prize of the night, a Thinkware two-way in-car camera (sponsored by ZMC Automotive Pte. Ltd.) was given out via a lucky draw. 
mcf

,

idemitsu

and 5 more...
Viewed: 4,193 times