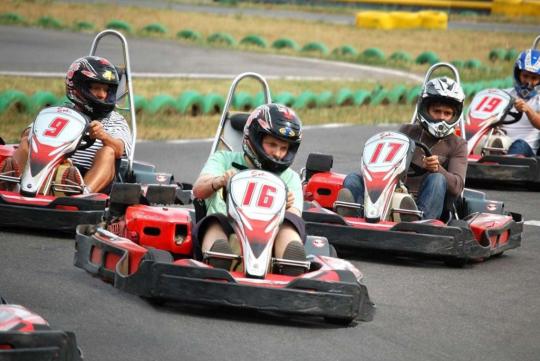 Singapore will soon boast a world-class 950-metre karting track capable of hosting world championships. The international-standard track at the Singapore Turf Club (STC) grounds at Woodlands will be completed by mid-September 2014.  
The new circuit will be built by Arina International Holding. It will be the second karting track here, after the opening of the 750m Kartright Speedway in Jurong in 2010.  
The site at Jurong, however, is unable to host international championships as the sport's world governing body CIK-FIA's regulations require that competition tracks are at least 800m in length.  
The Turf Club leased the plot of land to Arina in April for three years at a cost of S$450,000, with an option for another 3.
Arina is headed by Mr Richard Tan, who has been running the KF1 Corporate Challenge karting event — usually held a week before the Formula 1 Singapore Grand Prix — here since 2011.  
Mr Tan declined to be interviewed, but it is believed he aims to get the track ready before this year's Singapore Airlines Singapore Grand Prix, which takes place from Sept 19 to 21.  
Richard operates a construction company and the only major works needed to get the facility ready on time are building the paddock area and resurfacing the track. It will cost Mr Tan about S$1.5 million on top of land cost.  
go kart

,

go-kart

,

karting

and 3 more...
Viewed: 25,773 times