Did you know that Kia built a convertible in the 90's? For those who don't, it sold around 1,000 of these Kia Elans which was meant for the domestic market. This was during the time when it was still pretty small and had to rely on other manufacturers to base their cars on.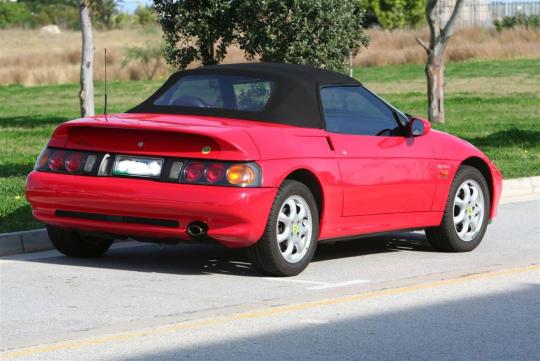 Yes, these Kia Elans came after Lotus were done with the slow selling, front-wheel drive Elans and they sold the rights to Kia. Not much was changed visually other than a taller ride height and unique tailights. They also replaced the Isuzu 1.6-litre turbocharged engine that produced 162bhp with its own naturally-aspirated 1.8-litre 150bhp engine.  
For those of you who are keen on getting one here, you probably won't get a chance since they are all in left-hand drive only. However, there are a still a couple of the nearly 4,000 Elans that was produced by Lotus, still
on the road here
.   
kia

,

elan

,

90s

,

m100

,

lotus
Viewed: 3,881 times