With the latest generation of Minis having only recently launched a few months ago, the company's Plant Oxford has found another reason to celebrate as it reached two major milestones almost simultaneously. Since production of the new, BMW-revived version began there in 2001, the factory has produced 3 million of the retro-looking models and 2 million vehicles exported outside of the UK. Just four years ago, it was celebrating building 1.5 million of them.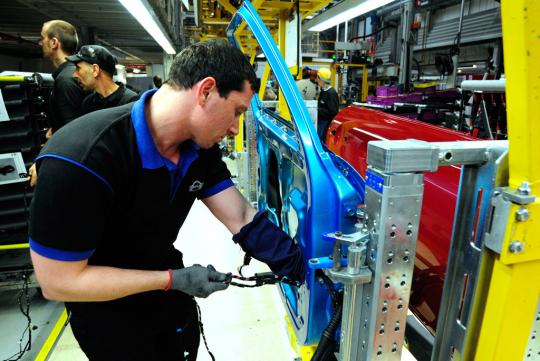 The three-millionth model was a Mini Cooper S five-door hatchback with a special Union Jack paint job. At about the same time, the factory hit its two-millionth exported Mini to leave there, as well. It was a standard Mini hatchback in Volcanic Orange heading for a buyer in Japan.  
UK Transport Minister Baroness Kramer attended the ceremony and said: "I congratulate the workers at Mini Plant Oxford on reaching this remarkable milestone. The Mini is a British icon and is a major part of a thriving automotive industry spearheading the growing British economy."  
Mini is hardly slowing down with its investment in UK manufacturing with an ongoing 750-million-pound ($1.2 billion) investment going into them. Oxford is receiving a new, 1,000-robot body shop, and the Plant Swindon is getting laser-welding machines for body manufacturing. The Hams Hall plant is also getting updates to build components for the latest generation of engines. True Mini geeks will also be thrilled to see a cool time-lapse video of a car being built at the Oxford facility.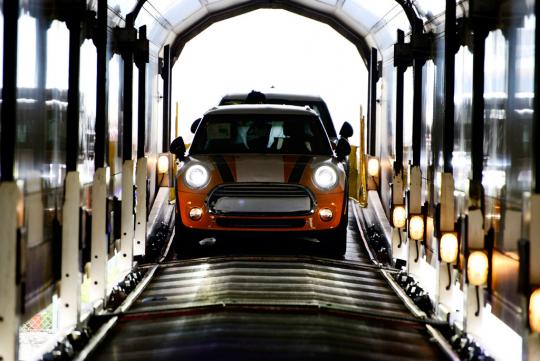 mini

,

cooper

,

mini cooper

and 2 more...
Viewed: 2,424 times