MCF held its fifth Hangout event at Spruce@Phoenix Hill over the past weekend. This time round, Singapore's favourite automotive forum teamed up with Goodyear Tyres for an insightful experience over breakfast.  
The location was buzzing, with no fewer than 60 MCF members with their friends and family members turning up on an early Sunday morning for the event. 
Of course, car 'gurus' wasted no time in getting themselves acquainted with the Goodyear products on display, as well as facts on the tyre company, knowing that some of these information will come in handy during the quiz and lucky draw. 
One of the tyres on display was the Goodyear Assurance TripleMax, which boasts exceptional agility and control, and at the same time reduced braking distance. One lucky winner from the event also walked away with one set of these tyres. 
Goodyear was founded in the year 1898, and currently owns over 5,850 patents. The tyre company has also been involved in some of the toughest and most challenging projects in the world, including two moon expeditions in 1970 and 2008 by NASA.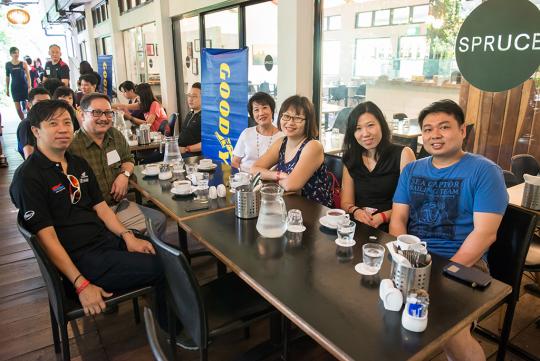 Members indulged in heart-warming breakfast while listening to the product presentation. 
After the hearty meal it was soon time to work the brains.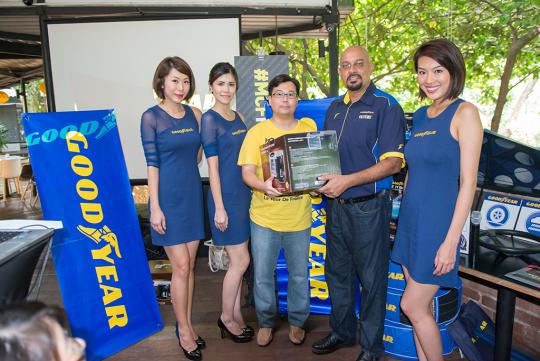 Members have to use their knowledge and wits to answer all questions correctly, before they stand a chance to win three grand prizes - including a set of Goodyear Assurance TripleMax Tyres. 
Before the event comes to an end, participants gathered for a group shot.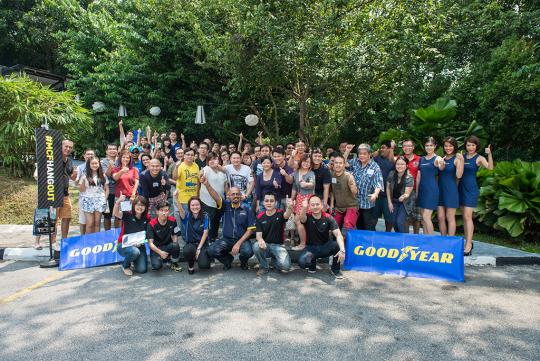 Thumbs up for Goodyear!
More photos of the event 
here
! 
mcf

,

goodyear

,

tyre

,

hangout

and 3 more...
Viewed: 12,034 times