Good news! Toyota has just released the most hardcore factory version of the 86. It is created by Toyota Techno Craft, a subsidiary of Toyota Japan and also the developers from Toyota Racing Development (TRD). Bad news is none of the 100 units will be coming here since it is only meant for its own market. Oh well.  
Anyway, what's new in this Toyota 86 16R40? For starters, you get a new aerodynamic front bumper with canards.  
Fenders get wider to accommodate the new 
forged magnesium 18-inch rims which are then wrapped in special Bridgestone RE-11As
The roof gets the carbon treatment while also gaining a more aerodynamic design.  
At the rear, a new bumper design complete with center exhaust and diffuser feature.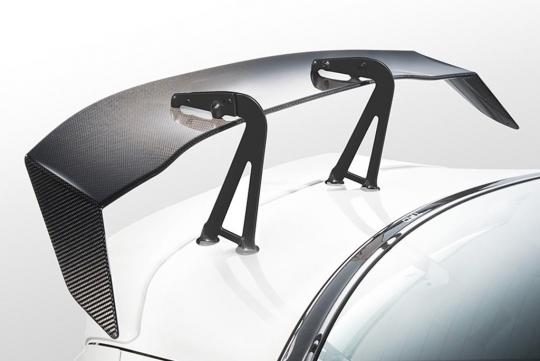 One of my favourite features on 16R40. The swan neck carbon rear wing.  
Moving inside, you will spot the delicious new suede steering wheel...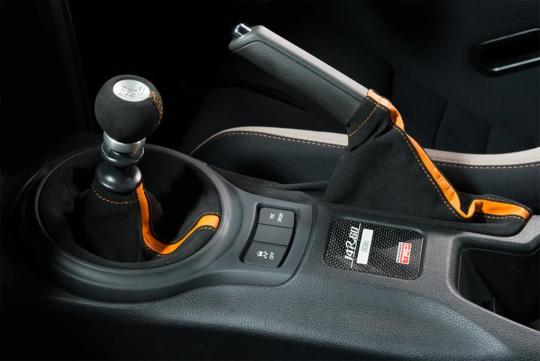 plus a equally sexy short shift kit with suede gear knob. 
TRD bucket seats made by BRIDE, make sure you don't get thrown around. TAKATA 4-point harness can also be had for track day use. 
This is to remind you what you are in.  
No rear seats in here to save some weight so that you can be faster. 
On the topic of being faster, save for a remapped ECU, shorter revised gearing, a more free-flowing air filter and muffler, nothing has been done to increase power from the 2.0-liter boxer engine. Officially, power and torque remains exactly the same as a normal Toyota 86 which is slightly disappointing. 
However, they did try to improve the handling of the 14R60 with around 15 different points of the car like engine bushes and various control arms reinforced and strengthened to make sure the chassis is rock solid.  
V-
shaped
 front and rear strut bars are also added.
Interestingly, a specially strong adhesive has been used to make sure the front and rear windscreens flex even less than 
originally
.
New springs and dampers tuned by TRD make sure body control remains composed at all times. They are fully adjustable.  
Lastly, to make sure you can slow down when things get a bit too hot, TRD 330mm ventilated and slotted rotors at front plus 
ventilated
 and slotted rotors at the rear combined with TRD 6 pot front and 2 pot rear calipers provide the 
necessary
 stopping power.
trd

,

toyota 86

,

86 14r60

,

14r60

and 1 more...
Viewed: 20,204 times