BMW has been on a roll in the recent years by coming up with many different models meant to cater to each and everyone. So that set us thinking... What if someone tried to gather some of BMW's more significant models in one location... 
Yup, we managed to gather them here for your viewing pleasure. You can read more about the feature
here
. Meanwhile, here are some behind-the-scene photos from the shoot. Of course, there is more of the lovely 850i too. 
Some of the cars arriving on the trailer... 
850i touches down first and gets shot immediately. 
The rest of the cars arrive..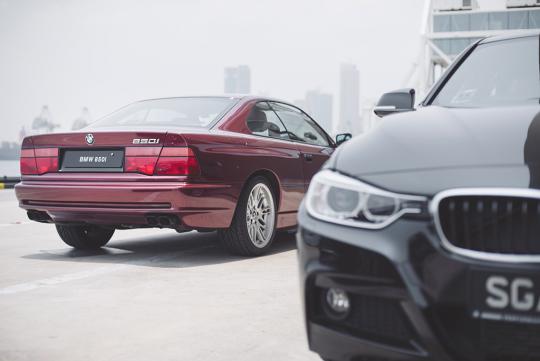 This was my first time trying the 740iL and I now understand why they say it is one of the more sporting luxury sedan around. 
Another first time for me, the 320d is effortlessly brisk. Can't decide the petrol version is better or this. 
Checking out what hiding under the bonnet. 
The only cabriolet here. 
Feeling very pampered in here. 
Love the blue. 
1,3,5,7. 
After a good 5 hours under the sweltering heat, we finally had lunch and it marked the end of the shoot. But before we went off, I got a few more shots of the 850i to share... 
No B-pillar makes it look sexier. 
Check out the old school buttons. 
You get traction control and variable dampers here too even though the car is more than 20 years old. 
Being a 850i means it runs a V12 under the hood.   
bmw

,

mega shoot

,

m135i

,

m235i

and 5 more...
Viewed: 3,881 times