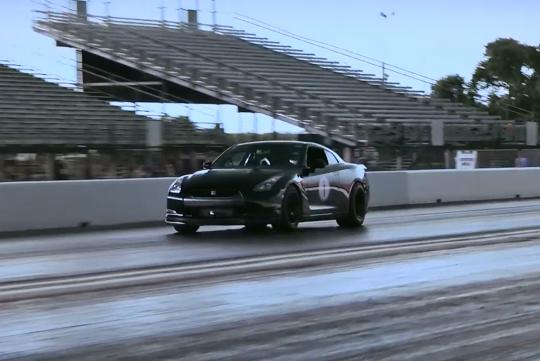 AMS/ALPHA Performance breaks the 1/4 record for fastest GT-R in the world with the Alpha Omega. Producing well over 2000bhp, the 4.0-litre big bore engine has its cylinder head CNC ported and runs its own custom turbo kit. Fully street legal according to the team, it does the quarter mile in 7.7 seconds with the help of a set of 
AMS 15-inch slicks. It crosses the 
line at a staggering 299km/h. 
Sadly more attempts to improve the timing failed even though the car had the potential to output more power as the weather proved too hot. Watch the video below to see the GT-R in action.
Meanwhile, here are some stats of the 
 Alpha Omega GT-R: 
0-96km/h in 1.53 seconds, 0-160km/h in 2.79 seconds, 160-241km/h in 2.15 seconds and 0-300km/h in 7.56 seconds.
gtr

,

nissan

,

alpha

,

omega

,

drag

and 3 more...
Viewed: 4,555 times