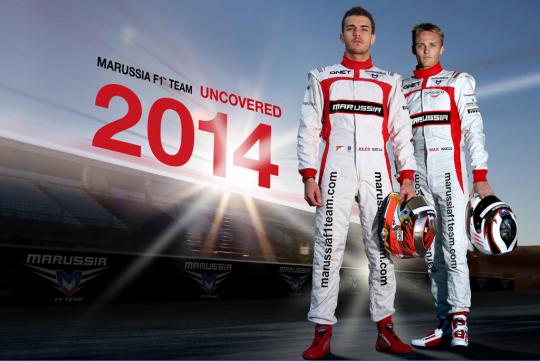 It looks like the 2014 FIA Formula One World Championship will wrap up with two fewer teams than it started. First the Caterham F1 team declared bankruptcy amidst an ownership dispute, and now the Marussia team has gone into bankruptcy administration as well.
Alongside Caterham (then flying the Lotus banner) and the now-defunct Hispania Racing Team, the squad now known as Marussia entered the championship in 2010 as Virgin Racing. The team was sold and renamed Marussia Virgin Racing in 2011 and dropped the Virgin moniker altogether the following season, scoring its first and only two championship points earlier this season in Monaco. But that solitary, relative success has proven insufficient to guarantee the team's future.  
With a lack of funds and one of its drivers critically injured at the Russian Grand Prix, the Marussia team's parent company Manor Grand Prix Racing Limited has declared bankruptcy. Alongside Caterham, it is now assured to be missing the United States Grand Prix at Austin next weekend. Unless a new backer can be secured immediately, the team is likely to miss the following rounds in Brazil and Abu Dhabi as well. The likely question now is whether Marussia, like Caterham, can find a new buyer in time for next season.
fia

,

formula1

,

formula one

and 3 more...
Viewed: 15,848 times