I guess not all drifters enjoy preparing for Halloween. Paraplegic drifter, Rob Parsons, aka Chairslayer tries to show those who do on how to carve a pumpkin.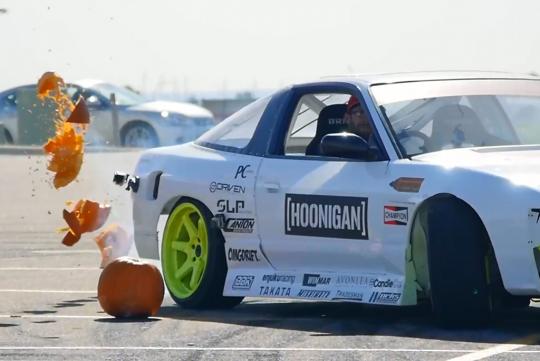 But then things did not go as planned and he got pretty frustrated... Watch what happens next in the video below. May the pumpkins rest in peace.
For those who are curious, Chairslayer's ride is a Nissan S13 with a V8 engine pushing more than 600bhp. It is specially built to be operated using hand controls in place of the clutch and gas pedals. Watch the clip below to see how Rob Parsons manages to drift competitively in his car.  
pumpkin

,

s13

,

nissan

,

drift

and 3 more...
Viewed: 2,445 times