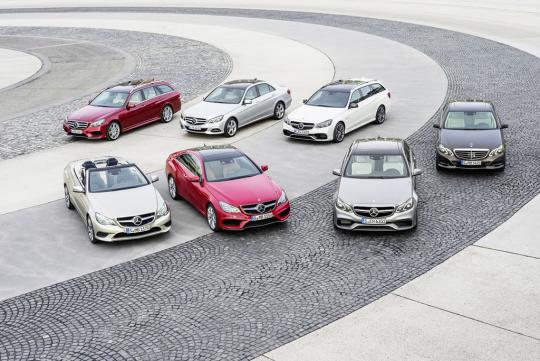 In the recent years, the Germans have been coming out with countless variants to fill in every possible niche. And they are starting to realise it is too much. With Porsche having more than 10 different variant of the 911 on sale we can't say making a decision on which 911 to choose from is easy. 
Porsche isn't alone in having so many models/variants that are based on one platform. Take BMW for example. Including the 4 Series Coupe, the Cabriolets and the Gran Coupe, we have around 18 different variants of the 3 Series family to choose from. By the way, that figure does not include the which trim (M-Sport or Luxury) you want to go with. 
However, it seems that some of this recent expansion might be coming to an end as companies begin to cut back on spending or shifting resources to elsewhere.  According to
Yahoo Finance
, the German carmakers offered around 25 percent more models in Europe over the past three years. Consulting company PwC reckons the peak will be around 2018 where there will be a combined figure of 230 models from the manufacturers. 
Surprisingly, BMW, whose front wheel drive UKL1 platform is rumoured to spawn more than 20 models, might be one of the first companies to slow down the expansion. Head of sales, Ian Robertson was quoted from an interview that they might need to think differently for certain cars in the future, according to
Yahoo Finance
. Porsche's spokesperson, Achim Schneider was also quoted from the same source that even though platforms and drivetrains are shared, there is still expense in marketing each one.
So for those who want something rare in the future, you might want to head down to the dealer to get your 4 Series Gran Coupe soon...
carmaker

,

niche

,

brand

,

variants
Viewed: 8,788 times