A Porsche 918 Spyder was involved in a crash early this morning in China, and as this photo of the wreckage shows the damage looks quite severe. This is believed to be the first 918 Spyder to be involved in a crash, with so far only one other 918 Spyder meeting its demise earlier this year due to a fire.  
This latest accident took place in busy Shanghai, with the driver of the car rumored to be a female friend of the owner. Though yet to be confirmed, the rumors suggest that after some speedy driving, the driver accidentally hit the throttle when she meant to go for the brake, causing the car to run off the road and into a tree.  
The supercar crashed on the streets of Shanghai in China, in the early hours, on a narrow road near the super hip Xintiandi bar & restaurant area. The speedy Porsche slammed into a tree on the right side of the road. Reports from the scene say the vehicle was driven by a 'female friend' of the owner, and that she mixed up the throttle and the brake, causing the Porsche to crash.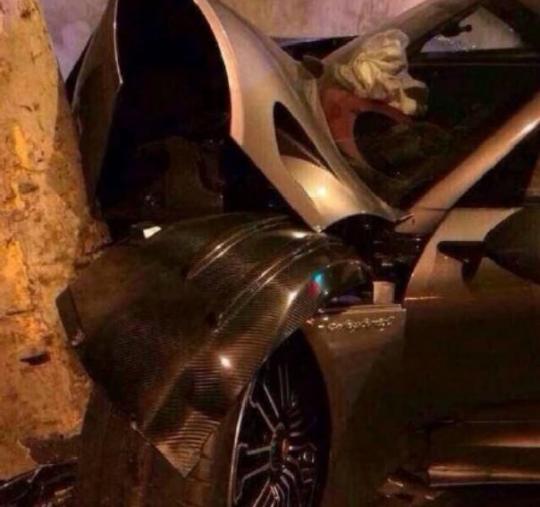 Fortunately, there were no injuries reported.  
With only 918 examples of the Porsche supercar destined to be built, and all of them now accounted for, we hope the owner of this car will be able to get it fixed.  
porsche

,

918

,

spyder

and 4 more...
Viewed: 13,365 times