According to Nissan, it believes there is much more EVs can do other than providing us with clean transportation. Since EVs have a much higher supply of electrical power, it reckons stuffing more 'gadgets' in them would increase its appeal even further.  
To show us what they meant, they built the Ultimate Smart BBQ Vehicle, which is a curious concept vehicle based on its eNV200 electric van.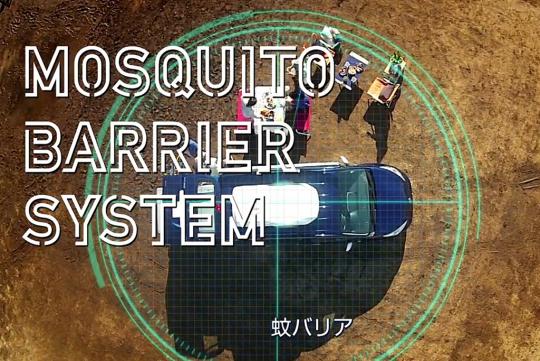 Yes. Like what its name says, there is actually a 1,500 watt electric grill built into the vehicle which could use to barbecue without getting your hands dirty when starting a fire. But that's not the only unusual feature found in the Ultimate Smart BBQ Vehicle. It is equipped with a 'Mosquito Barrier System' that makes use of ultrasonic waves to drive away the pesky mosquitoes. 
Other interesting features found in the Vehicle include the 'Refreshing Mist Shower', a 'Flying Selfie Camera', and a 'Smartphone Linked Display'. While I personally don't understand how the 'Powerful Small Disposer' is useful, I could see Nissan's concept car making a good holiday vehicle.   
Watch the video below to see how they managed to squeeze everything inside the Vehicle and let us know whether you want one or not!  
nissan

,

electric vehicle

,

nv200

and 1 more...
Viewed: 3,324 times